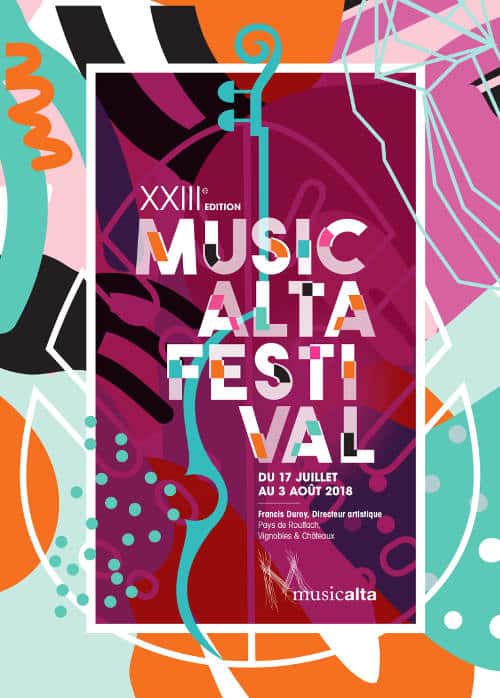 Dear festival friends,
To celebrate the 23rd edition of Musicalta, I wanted a program that reflects our commitment for 23 years.
Also, it is the transmission which is in the honor this year.
Transmission with the young talents of the Viva Chamber Orchestra – South Korea – who open the 2018 season with an original program mixing opera arias, film music and Korean music. Founded by two entities Samsung Fire & Marine Insurance and Disabled People First Movement Headquarters, the Viva Chamber is made up of young musicians with autism disorders. Selected for their talent, they train all year long to perform as professional performers and make Viva Chamber one of the best professional music ensembles in South Korea.
The transmission is also the orchestral evenings with the Baden-Baden Philharmonic, which has been faithful to the festival for many years and which I have the pleasure of conducting; Joy of Strings, today one of the best Asian chamber orchestras, which allows us to reaffirm our ancient musical link with Korea; the narrative fulgurances of the recitals of Stephanos Thomopoulos at the piano and Lionel Avot at the organ; Jodyline Gallavardin & the Yako Quartet and the unmissable chamber music evenings, an opportunity to meet some of the greatest artists of the international scene who allow us to experience the intimacy of a festival like no other.
Thus we find during each concert this inseparable link between the benches of the academy and the stage of the festival.
My warmest thanks to the partners, the volunteers, and to you festival-goers who have been faithful to us for all these years.
Francis Duroy