A high level
academy
since 1996
Since 1996, Musicalta built its projects far from urban centers with the wish to create and develop a high level music Academy and a Festival in the French region of Alsace. Each summer, Musicalta transforms the area into a true campus where musicians and festival-goers get together to share extraordinary musical moments during 20 days.
One of Musicalta's specificities is to offer events with appealing forms (artistic content, places, accessibility) combining personal involvement and creativity at their highest level with always the same ambition: to be closer and closer to the audience.
The successful summer edition, with festival-goers and students from all over the world, inspired us to build a unique project in the heart of an amazing city which led us to the creation of « Lyon Printemps Musical ». The Printemps Musical master classes are set up in Chatou, on the outskirts of Paris in 2022. Between Seine and greenery, accessible by RER (express metro) from Paris, the Conservatoire de Chatou benefits from a peaceful and pleasant environment and provides students and teachers with a unique quality of work and exchange.
Everything about the Musicalta Music Academies
Learn more about Musicalta classic Festival
"It is sometimes difficult to believe that such an important musical festival is able to exist so far from big towns and cities. Slipping into Musicalta's faithful audience year by year convinces anyone of the obvious success of the organizer's bet. Frenzy around programs, fellow students murmur, the whole is breathing and living at the rythm of a festival being also a training place… giving the region the opportunity to look like a campus. This narrow link between the academy and the festival gives a particular tonality to concerts: here everyone can enjoy listening to the musicians in a quiet and unaffected atmosphere."
A few months before the Musicalta Music Academy which takes place in summer, the Printemps Musical...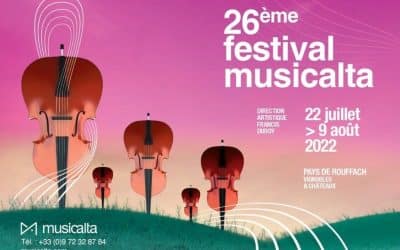 Sharing, discoveries, emotions, surprises, frenzy around the programs, murmurs of bench mates, pleasure… are at the rendez-vous of Musicalta 26th edition.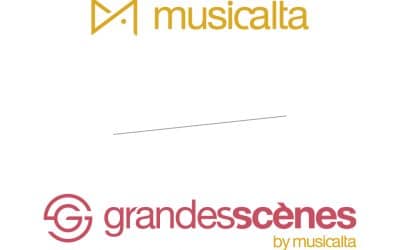 A new visual identity for Musicalta was a natural choice!In 1994 Musicalta takes off around the...

Let's talk about your musical project
By mail or by phone from 10am to 6pm from Monday to Friday

Let's talk about your musical project
By mail or by phone from 10am to 6pm
from Monday to Friday