Musicalta
Welcome on Musicalta's official website
Since 1996, Musicalta built its projects far from urban centers with the wish to create and develop a high level music Academy and a Festival in the French region of Alsace. Each summer, Musicalta transforms the area into a true campus where musicians and festival-goers get together to share extraordinary musical moments during 20 days.
The successful summer edition, with festival-goers and students from all over the world, inspired us to build a unique project in the heart of an amazing city which led us to the creation of « Lyon Printemps Musical ».
The event will find its way to the heart of the heritage of the city of Lyon and will be built around two pillars: bring music out of places where it is usually played and taught et also to bring together young promising students and well-known soloists within a project combining masterclasses and concerts.
You will find us in Lyon must-see places: the « Salle Molière » and in museums such as the Museum of Fine Arts, the Gallo-Roman Museum, the Museum of Fine Fabrics, the Museum of Printing, …
One of Musicalta's specificities is to offer events with appealing forms (artistic content, places, accessibility) combining personal involvement and creativity at their highest level with always the same ambition: to be closer and closer to the audience.
Academies
Everything you need to know about the Musicalta Music Academies
Learn more
Festivals
Learn more about Musicalta Festivals
Learn more
Get in touch
By e-mail or by phone from Monday to Saturday 8am - 8pm
Click here
"It is sometimes difficult to believe that such an important musical festival is able to exist so far from big towns and cities. Slipping into Musicalta's faithful audience year by year convinces anyone of the obvious success of the organizer's bet. Frenzy around programs, fellow students murmur, the whole is breathing and living at the rythm of a festival being also a training place… giving the region the opportunity to look like a campus. This narrow link between the academy and the festival gives a particular tonality to concerts: here everyone can enjoy listening to the musicians in a quiet and unaffected atmosphere."
Répertoire Hors Série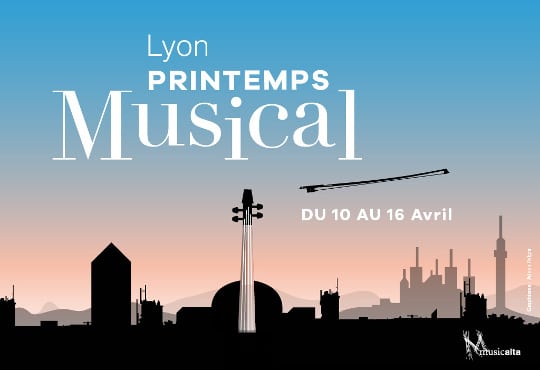 From 10 till 16 April in Lyon, in the Room Molière and in other inescapable places of Lyon. Come to listen to musicians renowned as to Philippe Bernold, to Jérôme Pernoo, to the Quartet Danel, to Jérôme Ducros, to Hervé Billaut, to Julien Beaudiment, to Francis Duroy,...