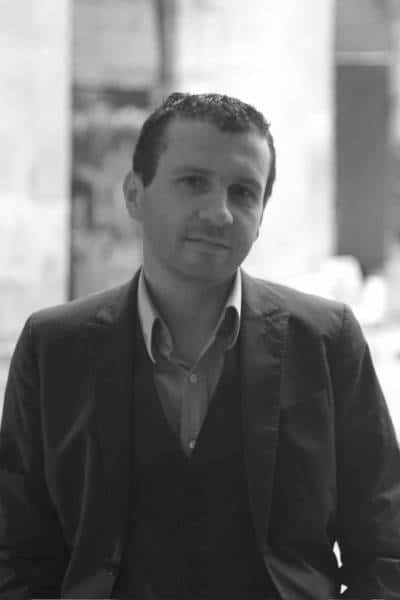 After having taken up the piano in his childhood, Lionel Avot began the organ aged twenty-three; his encounter with Jean Boyer was decisive. He entered the class at the Lille Conservatory in 1988, then earning the gold medal and prix de perfectionnement in that of Aude Heurtematte.
In 1998 he won third prize in the International Organ Competition at the organ of the Cathedral of Saint Bavo (The Netherlands). He is also a prizewinner of the international competitions in Biarritz and in Vilnius (Lithuania).
Since 2004, he is organist with Liesbeth Schlumberger at the Mutin Cavaillé-Coll of the Église de l'Étoile in Paris where he organizes a season of concerts. Passionate about teaching, he is in Academies (every summer at the Academy of music Musicalta in Alsace) and also in Japan. He taught at the Jehan Alain organ school in Epinay-sur-Orge from 1999 to 2017 and since 2014, he teaches organ in the Conservatoire Régional of Lyon. Lionel Avot is also special project employe of the Music Department of Radio France where he is in charge of the organization of organ concerts on the new Grenzing's instrument in the Concert hall of Radio France.
He is regularly invited to play in Paris (Notre-Dame Cathedrale, Saint-Sulpice, Saint-Etienne-du-Mont, Saint-Thomas-d'Aquin, Saint-Louis-en-l'Ile, Saint-Gervais…) and also elsewhere in France (Sainte-Croix Abbey Church in Bordeaux, Notre-Dame de Fourvière Basilica and Cathédrale Saint-Jean in Lyon…) and abroad (the Dom Church in Riga, Latvia). He plays very often in Germany (in Sarrebrücken, Wiesbaden, Pfungstadt, Hambourg, Bad Hersfeld, Suhl and Langenhorn).
During summer 2014, he gave 6 concerts in Japan (Tokyo Opera City, Suntory Hall…) in memory of Jean Boyer who came very often in Japan. He returns regularly in Japan for teaching or for concerts in Tokyo (Suntory Hall, Tokyo Opera City, St Luke Hospital, Cathedral, Lilia Concert Hall, Temple of Tsukiji, church of Sakuradai and Reinanzaka), but also in Yokohama (Minatomirai Concert Hall), Fukuoka, Mito, Shizuoka, Karuizawa…
Concerning contemporary music, he played in world premiere the Yves Lafargue's Choral in
Saint-Antoine des Quinze-Vingts in Paris (2010) and the Yves Lafargue's Suite in the Cathedral of Nanterre (2015). In 2017, he played also the world premiere of the Hina Sakamoto's at the Yokohama's Ferris University. In 2019, he played the Jean-Pierre Leguay's Sonate n°4 in Italy and in Japan.
For his first CD, he chose the organ of Notre-Dame de la Dalbade in Toulouse to perform the works of César Franck (Hortus Edition – 2011) : "A landmark in the collection. A true success, fully matured, (…) a complete, sensitive and colored performance."
Gérard Condé (Le Monde, national daily newspaper of reference).
(September 2019)