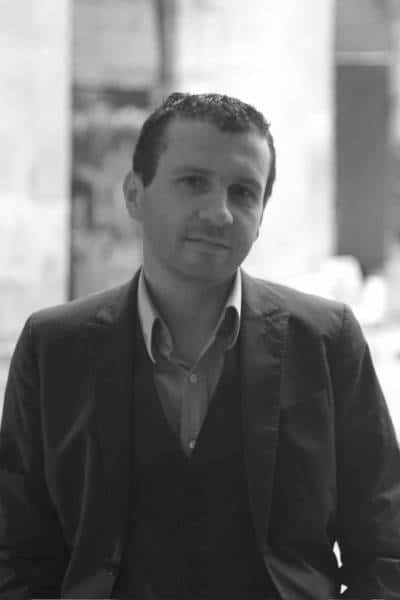 His meeting with Jean Boyer was decisive and marked his career in a profound way. After having worked with him from 1988 to 1992, he had the chance to continue his training with Aude Heurtematte, still in Lille, where he obtained a gold medal and then the prize for improvement. Afterwards, he won prizes at the César Franck competition in Haarlem (Netherlands), M.K. Ciurlonis in Vilnius (Lithuania) and André Marchal in Biarritz.
Passionate about teaching, he is since 2014 professor of organ at the CRR of Lyon. He has been invited every year since 2015 by the Académie Musicalta to give lessons on the Callinet organ of Rouffach and historical organs of the region.
In September 2015, Lionel Avot was appointed musical advisor for the organ by Radio France (new instrument signed Grenzing inaugurated in May 2016). He is in charge of concert programming.
Assistant organist since 2004 with Liesbeth Schlumberger at the Mutin Cavaillé-Coll organ of the Eglise de l'Etoile in Paris, he participates in the programming and organisation of the "Rendez-vous musicaux de l'Etoile".
He gives concerts in Paris (Notre-Dame de Paris Cathedral, Saint-Sulpice, la Madeleine, Saint-Etienne-du-Mont, Notre Dame d'Auteuil, Saint-Thomas d'Aquin, Saint-Gervais, Saint-Louis-en-l'Ile…) but also elsewhere in France. Abroad, he has played twice at the Dome Church in Riga (Latvia), in Germany (St. John's Church in Lüneburg, Hamburg, Saarbrücken, Wiesbaden, Pfungstadt, Suhl, Langenhorn…) and at the Festival of Asiago (Italy; 2019). Regularly invited to Japan for several years, he performs concert tours in Tokyo (Suntory Hall, Tokyo Opera City, St Luke's Hospital Chapel, Tokyo Cathedral, Lilia Concert Hall, Tsukiji Temple, Sakuradai and Reinanzaka churches), but also in Yokohama (Minatomirai Concert Hall), Fukuoka, Mito, Shizuoka, Karuizawa…
Passionate about contemporary music, he performs scores by his contemporaries such as In memoriam Thaddée In for organ and Asian percussion by Jacques Pichard at the Saint-Louis-en-L'Ile church (Paris) or Hana no Uta by Takeshi Kondo at the Tsukiji Buddhist Temple (Tokyo). In 2010, he created Yves Lafargue's Choral at Saint-Antoine des Quinze-Vingts in Paris and, in May 2015, the Suite by the same composer at the Cathedral of Nanterre. In August 2017, he premiered Hina Sakamoto's Choral Liesbster Jesu at Ferris University in Yokohama, Japan. In 2019, he performs Jean-Pierre Leguay's Sonata No. 4 (composed in 2016) in Japan.
In March 2023, he will premiere at the Eglise de l'Etoile (Paris) a score by the young composer Federico Perotti: "Lineamenti notturni di un bosco" with his accomplice Claudio Pasceri on cello.
In 2011, he signed his first recording with works by César Franck on the Puget organ of the Notre-Dame de la Dalbade church in Toulouse (www.editionshortus.com ; ref. H. 083).
This disc is praised in the press: "A milestone in the collection (…) A real success, long matured, (…) a full, sensitive and colorful interpretation." (Gérard Condé Le Monde).