The music academy Musical offers a number of free activities open to all students in addition to the main courses, including:
Access to the Musicala Music Festival concerts
Singing and choral workshops
Large string ensemble
Physical awakening activities every morning
Composition workshops (composer's pieces performed)
Lectures
Yoga
The word « Yoga » means union, between body and mind, for example. Practicing Yoga then, implies re-uniting, harmonizing the various facets of our life.
Made popular thanks to the violonist Yehudi Menuhin, its benefits are manifold. Becoming more aware of one's posture and re-connecting to one's body always leads to a greater comfort of play and also prevents many of the ills common to musicians.
The practice is based on :
– 1. dynamic movements and static postures
– 2. Breathing techniques
– 3. Meditations/visualisations
– 4. Advices regarding health
1. & 2. the functionning of all the systems is enhanced and deeply regenerated (cardio-vascular, nervous, endocrine, respiratory, digestive, immune…)
Breath is the essential link between mind and body. Its quality impacts considerably the life of the music player, his professional, as well as his personnal: learning to breathe properly accelerates one's capacities for learning and focus through the ideal oxygenation of the brain and other body parts.
3. Meditation allows the brain to regenerate in a short period of time, allowing an optimal health and efficiency of the brain.
Yoga considers that each act impacts the human being and his or her level of well-being as a whole. That is why we also emphasize on our relationship to food, sleep, our subconscious, other people…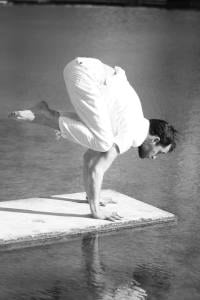 Sinclair Smith
Being exposed to Yoga from a young age, through his own family, naturally led Sinclair to embrace this art of living.
A passionate and caring teacher, he regularly trains in India. At the institute Kaivalyadhama, as well as with internationally acclaimed masters such as Simon Borg-Olivier, Paul Dallaghan or Gregor Mahele.
Willing to integrate science and spirituality, he never stops seeking betterment, both in the technical aspects (posture, breath, diet) and the subtler aspects (philosophy, meditation, introspection).
Based in Geneva, he accompanies his students with humor and rigor, sharing tailored tools and keys for lifelong effectiveness.
Teaching Yoga is a vocation to him, synonymous with helping people blossom and enjoy life more fully.
Class content
Group classes are held daily at 12:30 and 17:30. Private classes are held upon request (times are indicative and can be modified to allow all students to participate).
– As a single option, the student can participate in 5 group classes as well as a 15-minute private class.
– As a reinforced option, he/she can access all group classes as well as a private class of 1h30 (or 2 classes of 45 minutes).
After Musicalta, the student will have the capacity to carry on practicing yoga by him/herself (and even share it safely with his family and friends!) or take classes with a good personnal experience.
Qi Gong
Qi Gong is a soft anti-stress gymnastics which allows to soften the body and to reinforce the functions of the body.
The classes will focus on the development of the body and breathing in order to find inner calm and relaxation.
Sinclair Smith, Yoga teacher will teach Qi Gong.
F.M. Alexander Technique
Opened to every person wishing to find tools for a better postural balance bringing more well-being and freedom and less stress. Ces cours s'adressent aux musiciens en situation d'apprentissage, de performance ou déjà pédagogues.
The Frederick Matthias Alexander Technique is a method which allows the redeployment of the muscular system by avoiding the useless tensions. It helps the body by helping to stop with bad conscious or unconscious postures. It allows to develop a better " use of oneself " respectful of the body.
The FM Alexander technique aims for adopting good postural habits through 5 procedures. These procedures will help the student to release muscular tension, to play without hindrance and with lightness, thus giving him more speed and fluidity.
The F.M. Alexander technique will be taught by Claire Brunaud during sessions 1 and 2.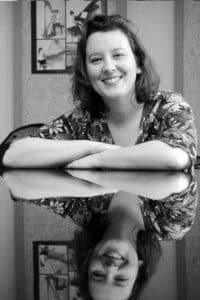 Claire Brunaud
Piano teacher, holder of a Master's degree in Music and Musicology from Paris-IV Sorbonne University with the speciality Music and Arts-Plastique, Claire Brunaud is also holder of a diploma delivered by the Training center of Technique Alexander ( CFTA) of Paris.
Since then, she is training musicians, dancers and comedians. She is also teaching music music theory and musical awakening in a dynamic and physical prospect.
De plus, elle se perfectionne en direction de chœur auprès de différents chefs.
Claire Brunaud is a teacher of musical training at the CRR of Cergy Pontoise and also a teacher of musical training for dancers at the Conservatoire Paul Dukas – Paris 12.
Claire Brunaud is also involved in another artistic domain through the painting and through the illustration.
Class content
Claire Brunaud works on 4 group classes and 2 individual classes of 30 to 45 minutes. The first four classes are collective. They take place every other day in order to let the body operate changes between each class. Then, Claire Brunaud gives 2 individual classes. During the last individual class, the student brings his instrument to enable him to practice what he will have learnt during that session.

PEP® and Mental Training
The PEP® method (Process- and Embodiment-focused Psychology) according to Michael Bohne, is an effective and simple technique to reduce anxiety and stress. The short and focused interventions allow you to feel more comfortable in exam situations, to work on your instrument in the best conditions and to succeed in performing at your best level.
By stimulating neural networks (tapping on acupuncture points, rolling the eyes, humming, counting, saying affirmations, etc.), thought, feeling and behavior patterns are changed.
PEP® helps to detect unconscious blocks and negative thoughts that can be the source of stress and stage fright and to overcome them. It improves one's relationship with oneself and with others and provides protection against burnout and secondary traumas.
The basic method – a particular sequence of tapping – can easily be learned in a group. For learning, it is enough to imagine the particular moment of unpleasant and stressful feeling and to tap at the same time. Learning this technique provides emotional support in any stressful situation, either in the workplace or in everyday situations.
PEP® private coaching allows you to work on personal themes, to become aware of negative thoughts and to replace them with "positive immunization phrases". Complemented with mental training techniques, a PEP® coaching session can trigger a process of transformation and personal development by giving access to the positive resources of the unconscious and the power of the imagination.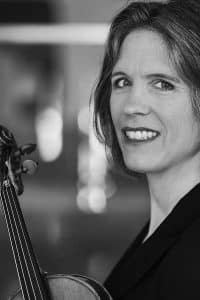 Felicia Terpitz, a violin soloist, winner of several international competitions, concertmaster in an orchestra, and violin teacher for 20 years, began her certified "Mental Training" during the summer of 2020 lockdown. As a mother of three children, she sees the increased suffering of young people in the face of a distant school system reduced to individual learning on the computer. Finding herself at the point of not being able to learn new pieces on the violin, Felicia Terpitz decides to search for the "What, How, Why…" of our thoughts.
This research led him to realize with greater awareness the importance of the body for psychic well-being. Between June and October 2021 she attended the PEP® training course at Michael Bohne and trained in this method with which she has been working ever since with great success, especially with musicians.
Felicia Terpitz, specializes in the development of sound and self-expression in connection with self-acceptance complemented by body exercises and mental techniques.
The PEP option takes place in a collective workshop: 5 to 6 workshops per session lasting 50 to 60 minutes are planned.
The Strengthened PEP option is organized into 3 individual sessions of approximately 45 minutes during which personal themes are discussed with or without an instrument (stage fright, fear of the exam, fear of appearing in public). Students enrolled in the enhanced option also have access to the PEP workshop.
Improvisation and creation (Session 2)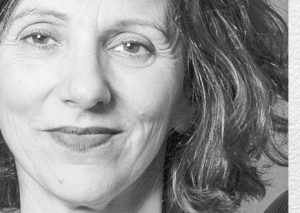 The improvisation and creation workshop for all levels and all instruments, in groups of about 10 to 15 people.
A discovery phase followed by regular work every day with a view to a 10 to 15 minute performance at the end of the session.
"Stress & Quality of life" workshop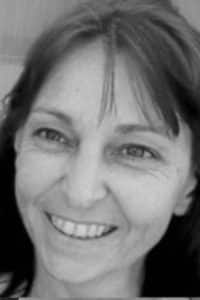 Through her experience, Margot has found that we are all different regarding stress and that knowing how to manage your level of stress is about knowing yourself. That's why, in this multidisciplinary workshop, she will share with you different techniques to manage your stress level: SOPHROLOGY to tame your emotions, COACHING tools to better understand your functioning in stressful situations and AYURVEDA to understand your constitution. of birth and what unbalances it, causing physical and mental stress.
SOPHROLOGYis a great tool for becoming aware of your body, reconnecting with your 5 senses, managing your emotions and Stress.
Goals of the workshop:
Calm inner speech and parasitic thoughts
Know your body to contract only the necessary muscles and not create unnecessary and repetitive tensions over time that cause pain and injury.
Manage your emotions so as to use them in the artistic performance without them becoming invasive. Instead, they will become a motor to develop the musical imagination
Develop memorization skills: Ideas are clearer, more comfort settles in the performance
Like any technique, any new learning, Sophrology has to be learned and must be practiced regularly. This is why I will allow students to record the sessions so that they can practice independently.
Concretely : sophrology uses breathing exercises, dynamic relaxations (gentle movements of the body) and visualizations. It is practiced sitting on a chair or standing and is accessible to all.
AYURVEDA is the traditional Indian medicine. Certainly the word "Stress" was not used when Ayurveda was founded more than 5000 years ago, yet this is what this "science of life" deals with by considering each Human as a whole ( body and mind). What disturbs the mind disturbs the body and vice versa. It can therefore be the person's environment (atmosphere, climate, interaction with others, work, family), food, thoughts, physical activity, etc. But, what stresses one person is not necessarily what will disturb another. Ayurveda teaches that each person has a different birth constitution, hence different reactions. Knowing some principles of Ayurveda allows you to understand your own functioning (body, mind) from a new perspective and then allows you to make the right choices in terms of nutrition, lifestyle, physical exercise, environment to master their stress level.
Concretely: I will use a questionnaire to help you understand your constitution and will guide you in thinking about the activities, food and lifestyle that suit you.
COACHING is a vast field in which various tools of self-knowledge are used, coupled with the art of questioning. For example, knowing the basics of the Enneagram allows you to understand what stresses each of the 9 profiles. Or, some notions of Transactional Analysis allow everyone to regain their rightful place in their exchanges with others. Knowing your own values and understanding their importance in stress management can shed new light.
Course organization:
Group workshop take place every day:
From

8:15 to 9:00 : Sophrology practice

(7 lessons from July 22 to 28)

From 18:00 to 19:00 : Ayurveda (5 cours).
As an reinforce option, the student will of course have access to all the group sessions, as well as 2 individual sessions to deepen together.
Margot : Having made a personal path to live with less stress and more in line with her values, Margot decided to move towards supporting others, after 15 years work in Human Resources. She then trained in coaching and in Sophrology. For 10 years now, she is guiding people individually or during thematic workshops to help everyone progress towards what is better themself. When you are in tune with yourself, when you are in your rightful place, you feel happy and the stress remains at a mobilizing and not an inhibiting level. For 3 years now, she has been trained in Ayurveda (practitioner and massage) because this medicine full of common sense seemed obvious to her to take care of herself and others.
Expatriated for many years in different countries (Gabon, Oman, Bahrain, Lithuania), she knows how to adapt her sessions and workshops to different audiences by listening and empathy mixed with the energy necessary to change and progress.
Getting to know each other and learning to listen to each other opens up so many possibilities!
Massage
Relaxing head-shoulder-back-foot massage (clothed): treat yourself to a moment of deep relaxation to release muscular tension in the hands of a professional and caring therapist.
– Simple option: 2 x 35 minutes or 1 x 70 minutes
– Enhanced option: 3 massages of 40 minutes (or 4 massages of 30 minutes, or 2 massages of 1 hour)
with Sinclair Smith