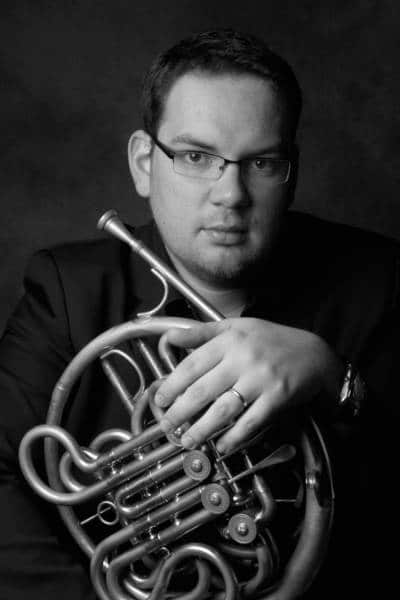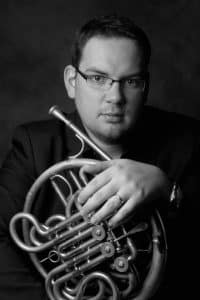 Joffrey Quartier began playing music at the age of 8 with the piano before discovering the horn in Jean-Noël Melleret's class at the Tourcoing National conservatory. After an improvement prize at the Conservatoire de Gennevilliers in the class of Patrice Petitdidier in 2008, he was admitted in Paris Superior Conservatory – CNMD Conservatoire National Supérieur de Musique in the class of André Cazalet and Jérôme Rouillard.
After his studies, Joffrey Quartier joined the Orchestre Régional de Normandie in 2011, where he became familiar with the chamber music repertoire, before being appointed principal horn of the Orchester National de Lyon in 2016. In 2019, he became super soloist at Paris Radio France Philharmonic Orchestra before becoming principal horn of the Orchestre National de Bretagne in 2021.
A sought-after and recognized musician, Joffrey Quartier is invited as a solo horn in the greatest orchestras (Orchestre National de France, Paris Opera, Bordeaux orchestra, Strasbourg Philharmonic Orchestra, etc.) and festivals (Folles Journées de Nantes, Radio France Festival , Debussy Festival, Musical August of Deauville, Musical September of Orne….). He regularly collaborates with various ensembles (Le Balcon, Ouranos ensemble, Polygone ensemble, Oct'Horn… ..) and he is also a founding member of the Néodyme wind quintet.
Since 2021 he has been a professor at the Musicalta academy.