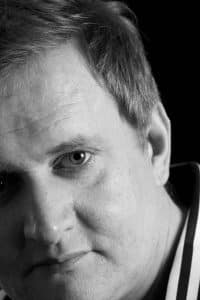 Baritone Geert Smits was born in Helden (Netherlands) where he studied with Bernard Kruysen and Margreet Honig. He has won several prizes as in the Walter Gruner Liedcompetition in London (1993), the Placido Domingo Operalia in Madrid (1995), the Belvedere Competition in Vienna (1997). He performed all over the world in the Melbourne Festival 1996, Sao Paolo 2004, Tokio (with the Vienna Philharmonic in 2007), 1996 the Salzburger Festspiele (Oberon under Silvian Cambrelain and Leonore under John Elliot Gardiner), Concertgebouw Orchestra Amsterdam under Riccardo Chailly, Philipp Herreweghe, Ivan Fischer, Roger Norrington, Nicolaus Harnoncourt.
From 1998 until 2004 he sang at the Vienna State Opera: Il Conte in Le Nozze di Figaro, Silvio in I Paggliaci (next to Leo Nucci), Sharpless in Madama Butterfly, Wolfram in Tannhäuser, Gunther in Götterdämmerung etc. Guest performances brought him to Monaco (Faninal), Berlin (Sharpless and Wolfram), Amsterdam (Heerrufer and Fernando in Fidelio), Graz (Faninal), Lyon (Il Conte), Oslo (Wolfram), Hongkong (Wolfram), Jekaterinenburg and Blaibach (Wotan, Rheingold).
Since 2008 Geert Smits has a full professorship at the Hochschule für Musik und Theater in Hamburg. He gave Masterclasses at the Hochschule in Würzburg and together with Margreet Honig in Schloss Weinberg (Austria).
CD Recordings: Heine Songs (1996), Van Eijcken Song (1997), Das Rheingold (2005), 9. Symphonie Beethoven (2012), Brahms-Mahler-Schumann Songs (2013) Symphonie Beethoven (2012), Brahms-Mahler-Schumann Songs (2013)