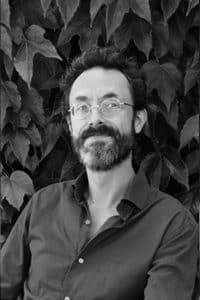 Fabian Jardon was born on November 16, 1973 in Verviers. After brilliant studies at Conservatory of his hometown with Guido Jardon, he distinguished himself in various national competitions and obtained a first prize in the Crédit Communal competition, the Andrée Charlier foundation prize and the Gunther grand prize.
He graduated from the Royal Conservatories of Music in Liège and Brussels, and also graduated with great distinction and virtuosity from the Queen Elisabeth Music Chapel where he studied with Juliette Longrée-Poumay.
Fabian Jardon improved with such professors as Dominique Cornil, as well as, during masterclasses, Serge Colot, Abdel Rahman El Bacha, Laurent Cabasso and Evelyne Brancart.
He is a laureate of the Belgian Vocation Foundation as well as of several competition including the Tenuto Competition with the special Sabam prize (rewarding his interpretation of the 1st concerto opus 30 by Jean Absil, a work he performed for the VRT and the RTBF with the Vlaams Radio Orkest under the direction of Frank Shipway), the International Piano Competition of the European Musical Institute in Besançon with the highest score and congratulations from the jury, the Mathilde Horlait Dapsens Competition where he distinguished himself in the company of the violinist Elisabeth Deletaille.
Fabian Jardon performs both as a soloist and in chamber formation: Ravello Festival (Italy), Saint-Claude (France), Sunday morning concerts in Verviers (Belgium), recitals for RTBF Musique 3…
Fabian Jardon places education at the heart of his activities ; he is professor of a piano class, as well as a lecturer in educational psychology and in specialized piano methodology at the Imep, the Royal Higher Institute of Music and Pedagogy of Namur (Belgium).
Since September 2018, Fabian Jardon is Director of the keyboards and methodology department.
His experience has led him to participate in various missions abroad; at the National Institute of Arts in Kinshasa in December 2015, at the Central Conservatory of China in Beijing where he was invited as a member of the jury for the piano section admission exams in February 2019.
Passionate about singing and lyric art in particular, Fabian Jardon is Secretary and member of the CIALN Commission (International Lyrical Art Competition of Namur).
Since 2021, he has been a member of the E.P.T.A Belgium (European Piano Teachers Association) Wallonia-Brussels.