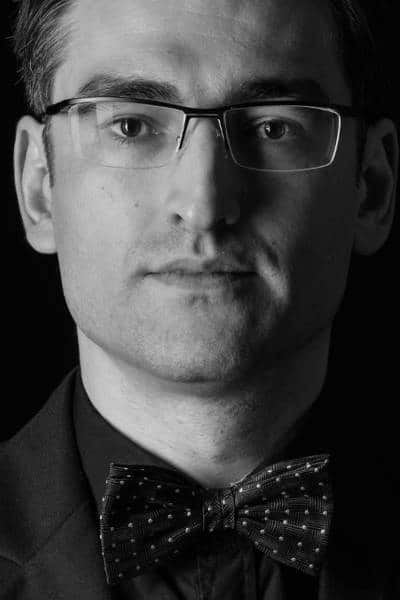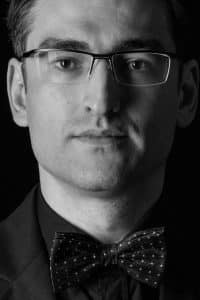 Born in 1979 in Craiova – Romania in a family of musicians, he started learning the violin at five and discovered soon the passion for the piano; he began studying with Cristina Stanescu and continued with Marica Bodo in Timisoara.
With ten years he gave his first recital and won the "Jeunesses Musicales" prize. One year later he had his artistic debut with the Timisoara Philharmonic Orchestra playing a Mozart concerto.
In 1992 he started studying in Florence – Italy with Christa Bützberger.
In 1999 he graduated at the "B. Marcello" Music Conservatory in Venice with "summa cum laudae".
In 1997 and 1998 he received a Special-Prize as best student of Alexis Weissenberg in Lucerne which gave him the possibility of recording two CD's. Thanks to a grant offered by "Rotary Club" – Switzerland he pursued his artistic goals by studying at the Music University of Cologne, obtaining in 2006 a Master degree "Konzertexamen". He attended also Master Classes with renowned teachers like Franco Rossi, Dmitri Bashkirov, Leon Fleisher and Alban Berg – Quartet. Winner of many national and international piano competitions such as Salerno, "Premio Chopin" Roma, Ravenna, Moncalieri, "F. Monferrato….(Italy); Arnuero – Santander, Sitges, Alcoy, Carlet –Valencia…(Spain). Cosmin Boeru performed in famous concert halls of Italy, Germany, Romania, Spain, Austria, Hungary, Greece, Switzerland and Australia as soloist, with orchestra and in chamber music concerts. He performed with great musicians like Valentin Erben, Werner von Schnitzler, Guido Schiefen, Clemens und Veronika Hagen, Paul van Zelm, Ralph Manno. Radio- and TV- recordings (Canale 5 Italia, WDR Deutschland, TVE España, TVR 2 Romania) and 2 CD`s for Ars-Produktion Label illustrate his successful artistic work.
In 2007, Cosmin Boeru became a piano teacher at the prestigious Music University of Cologne – Hochschule für Musik und Tanz in Germany.