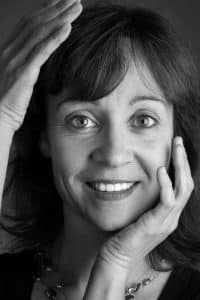 Catherine Jacquet is a violin teacher at the CRR – National Conservatory of Boulogne-Billancourt and at the Higher Pole of Paris-Boulogne. She is also preparing students for the entry exam for the diploma of artist and performer of contemporary violin music at Paris CNSMD – Superior National Conservatory of Paris.
Catherine Jacquet graduated from the National Conservatory of Music in Paris with unanimous honors in violin and chamber music. She was awarded sponsorship scholarships, allowing her to study in the United States (Eastern Music Festival, Greensboro), at the Banff Center for The Arts (Canada) with exceptional artists and teachers such as Franco Gulli, Lorand Fenyves (disciple of Zoltan Szlekely), Menahem Pressler, and Ivry Gitlis.
Catherine Jacquet is a soloist, her path is multiple, through creation, live performance and contemporary music. She has been a soloist of the Ars Nova ensemble, as well as a regular guest of the Ensemble Intercontemporain, the 2e2M ensemble, Court-Circuit, l'Itinéraire. Catherine Jacquet plays under the direction of Pierre Boulez, David Robertson, Kent Nagano, Colin Davis, Jonathan Nott, Suzanna Malki, François-Xavier Roth, Matthias Pintscher, Emmanuel Krivine, Pablo-Heras Cassado,…
As a member of the Orchestra Les Siècles (François-Xavier Roth), she is keenly interested in the repertoire on period instruments, also collaborating with the Philharmonic Chamber, the DresdnerFestspielorchester, as well as with many musicians specializing in music on historical instruments.
In 2022, she has been working in close collaboration with Gyorgy Kurtag in Budapest in chamber music, for the composer's 96th birthday; but also with Peter Eötvös for the recording of one of his pieces "A Call" for solo violin.
Catherine Jacquet performs in the biggest venues and festivals in Europe, in the United State, South America, Asia and Africa. She has always been mixing genres and aesthetics, creating bridges between the arts, promoting the richness of artistic and human encounters.