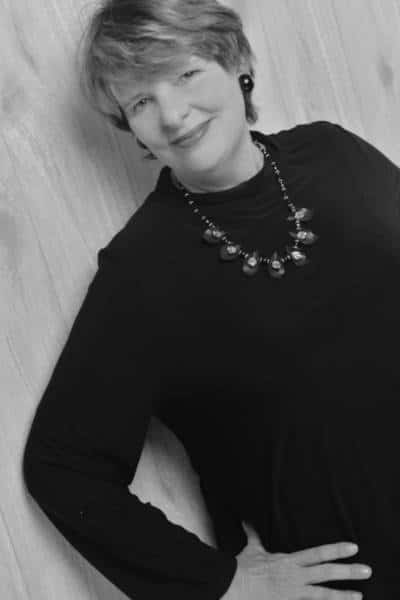 Tosca, Donna Anna and Brünnhilde are roles that belong to the repertoire of Atlanta-born Soprano Caroline Thomas. She was educated at Wesleyan College, UT-Knoxville, the Curtis Institute of Music and at the Juilliard School.
Miss Thomas has settled in Münster, Germany where she was the Leading Lady of the City Theater of Münster until 2001. Thereafter, she guested in Catania, Hannover, Kiel, Berlin, Innsbruck, Seattle and Washington, DC. Conductors she worked with include Gerard Schwarz, Heinz Fricke, Robert Spano, Karl-Heinz Bloemeke, Mark Russell Smith and Will Humburg. Stage Directors with whom she has worked include Francesca Zambello, Stephen Wadsworth, Roland Aeschlimann, Peter Beat Wyrsch and Brigitte Fassbaender.
Fidelio, Lady Macbeth, Aida, Chrysothemis, Ariadne, Kundry, Elsa, Leonore in "La Forza del Destino" and Wagner's RING OF THE NIBELUNGEN are all works that she has brought to the stage. Clearly, a high point of her career was singing Brünnhilde with Placido Domingo for which she was awarded the WASHINGTON NATIONAL OPERA Artist of the Year Award in 2003. In 2011, she opened the Wagner Festival in Leipzig and sang in "Siegfried" there.
Concert works include Verdi Requiem, Beethoven's Ninth Symphony, Mendelssohn's Elijah, Pfitzner Von deutscher Seele, Strauss Four Last Songs and Mozart Requiem. Additional projects include Verdi Requiem, Benjamin Britten's War Requiem and Brahms Requiem as well as regular concert appearances in lieder, art songs, arias and gospel.
Since 2002, Caroline Thomas has a full professorship at the Hochschule für Musik in Detmold, Germany. She calls it "the best job in the world!" Training young, gifted Singers for a life on the Opera Stage is demanding and exciting. Recent graduates are now ensemble members in Graz, Austria, Stockholm, Sweden, Würzberg, Mannheim, Bonn, Bielefeld, Hamm, Wiesbaden and Wuppertal, Germany.
Other former Students have gone on to guest appearances in Amsterdam, Berlin, Hamburg, Vienna and Prague. One highlight is certainly Baritone Stefan Astakhov who has won many top vocal competitions most notably First Prize in the Mirjam Helin Competition in Helsinki, Finland.
Ms. Thomas has given Master Classes in Tunesia, Switzerland, Italy, Wesleyan, UT-Knoxville, for Pro-Mozart, Kennesaw College, the University of Minnesota and at the Semper Oper Dresden for the Opera Studio. In 2019, she gave Master Classes at Florida State University in Tallahassee as well as Sankt Goar am Rhein.
Wesleyan College awarded her the "Distinguished Alumnae Award" for her achievements in the Arts and being the first woman Dean at the Hochschule für Musik in Detmold, Germany.