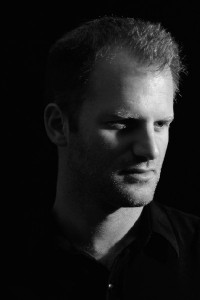 Originally from the south of France, Benoît Tourette began piano at 9 years. He entered at Nîmes Conservatory in the class of Catherine Silie where he won a gold medal in piano in 1998 and first prize in chamber music  After two years at the National Conservatory of Montpellier in the class of Patrick  Zygmanowski, he improved at the Conservatoire National Supérieur de Musique de Paris (CNSMD) .
Student of Georges Pludermacher, Claire Desert and François -Frédéric Guy, he graduated in piano in June 2005 and also in chamber music in 2008 in the class of Daria Hovora.

Benoît Tourette followed master classes with Ferenc Rados in Budapest (2006-2008) and meets Bernard D'Ascoli in 2006 from which he perfected in Aubagne, near Marseille. He also studied his piano and teaching practice in collaboration with Françoise Bussier (Paris) .

Benoît Tourette stands in various international competitions such as the International Piano Competition in Brest (Special Price Ravel, 2005) or at Claude Bonneton Competition (accompaniment price , Sète, 2011). In 2012 he was selected and invited to participate in the tenth International Piano Competition in Sydney (Australia).

Benoît Tourette performs regularly in recitals as a soloist and also in chamber music. He has played in France, Germany and Spain.

Benoît Tourette is holder of  the french teaching diploma. He is currently professor at Dijon CRR – Conservatoire à Rayonnement Régional.