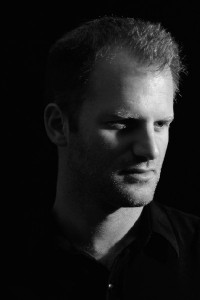 Born in the south of France, Benoît Tourette began playing the piano at the age of 9 at the Nîmes Conservatory, where he won a gold medal in piano and a first prize in chamber music. After two years at the CRR – National Conservatory of Montpellier, he continued his training at the Conservatoire National Supérieur de Musique de Paris (CNSMDP). Student of Georges Pludermacher, Claire Désert and François-Frédéric Guy, he wan his Piano Prize in June 2005 and hisChamber Music Prize in 2008 in the class of Daria Hovora.
He followed Master Classes with Ferenc Rados in Budapest (2006-2008) and met Bernard D'Ascoli in 2006 with whom he improved in Aubagne, near Marseille. He continues to deepen his piano practice and pedagogical research in collaboration with Françoise Bussier since 2012.
Benoît distinguishes himself in various international competitions such as the International Piano Competition of Brest (Ravel Special Prize, 2005) or the Claude Bonneton Competition (Prize of accompaniment, Sète, 2011). In 2012 he was selected and invited to participate in the 10th International Piano Competition in Sydney (Australia). Benoît performs regularly in recital as a soloist but also in chamber music or as an accompanist. He has performed in France, Germany, Switzerland and Spain. He is also one of the accompanist pianists of singer Yanowski in his singing tour "The Forbidden Pass" and his show "Zorbalov and the Magic Organ".
Holder of the teaching diploma, Benoît Tourette is currently professor of piano at the Regional Conservatory (CRR) of Dijon and at the Ecole Supérieure de Musique ( ESM) of Burgundy Franche-Comté. He is invited to give master classes at the Musicalta Summer Academy (Rouffach, Alsace) as a piano teacher since 2014.