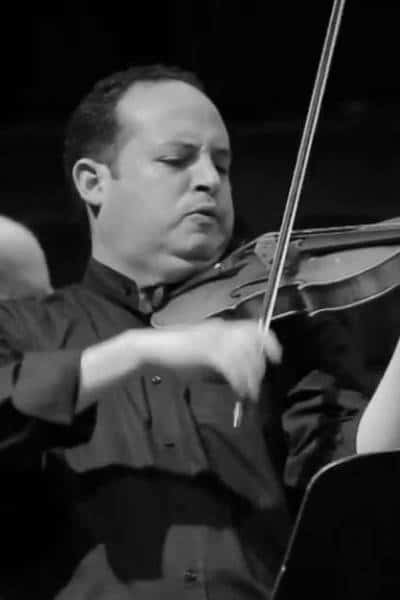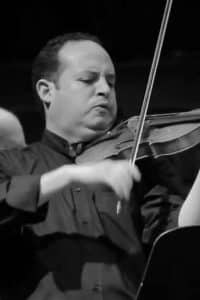 International violinist Lihay Bendayan is combining with passion his international concertist's career with a rich academic activity. After holding for close to a decade the position of Professor of Violin at the HEMU – Vaud, Valais, Fribourg, University of Music, in Switzerland, Lihay Bendayan is actually holding the position of Professor, Head of the Violin Class of the Faculty of Performing Arts, at the Jerusalem Academy of Music and Dance. In his violin classes were formed prominent violinists from around the world, and he regularly gives masterclasses in prestigious academic institutions around Europe.
Starting his violin studies in Israel at the age of five with Michael Gaisler, he following studies with Miriam Solovieff in Paris. Lihay Bendayan has become at the age of nine and by recommendation of Isaac Stern, the pupil of the legendary pedagogue Ilona Feher. Lihay has been the youngest and the last student to be accepted in Feher's distinguished violin class which included Shmuel Ashkenazi, Pinchas Zukermann and Shlomo Mintz.
In his childhood Lihay was supported by foundations such as the American-Israel Cultural Foundation and the Jerusalem Music Center. He accomplished his academic studies at the Geneva HEM University of Music, where he was awarded at the age of 17 a Postgraduate degree under the guidance of french violinist Jean-Pierre Wallez, and later in Sion at the Conservatoire Supérieur, in the class of the famous hungarian virtuoso and conductor Tibor Varga.
In his earlier years Lihay has appeared as a young soloist in Israel and in numerous european cities in Switzerland, France, Germany, Italy and England, where he played his Debut Concert in the year 2000 in London at St. Martin in the Fields. He has played numerous concerts around Europe as a soloist under the direction of Tibor Varga and his chamber orchestra.
In 2002, the Bendayan Trio was founded with pianist Yoav Bendayan and cellist Iftah Bendayan. The Bendayan Trio, formed by the three brothers, performed during the following decade in prestigious concert halls and festivals, and was regularly broadcasted on the television and radio around Europe and in Israel. The trio, launched by Agneta Lansing Artist Management in 2003, recorded major works by Mendelssohn, Faure, Shostakovich and Rachmaninoff at "Fattoria Musica" in Germany. The recordings and concerts of the trio have been subject to passionate criticism:
"Played with heart and soul into a trance" (Osnabrücker Neue Zeitung).
"Their Shostakovich was so beautiful that tears almost dropped…" (Sueddeutsche Zeitung).