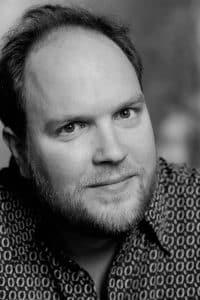 Born in 1980, he began playing the piano at the age of 6 and the organ at the age of 11. At the age of 12, he won the Prix d'Honneur (piano) at the "Royaume de la Musique" competition of Radio France and played in concert with the "Orchestre de la Garde Républicaine".
Laureate of the Tarazzi Foundation and the Drouet-Bourgeois Foundation (Fondation de France), he obtained four first prizes at the Conservatoire National Supérieur de Paris in piano (class of Brigitte Engerer), chamber music (class of Christian Ivaldi), piano accompaniment (class of Jean Koerner) and harmony (class of Jean-Claude Raynaud).
Winner of several international competitions both as a soloist and as a chamber musician (Lyon, ARD of Munich, Trieste, Beethoven of Vienna), he performs in : Roque d'Anthéron, Orangerie de Sceaux, Musicales de Saint Côme, Easter in Deauville, Piano en Valois, Festival de la Chaise Dieu, Festival de l'Epau, Nuits Romantiques du lac du Bourget, Fêtes musicales de Nohant, Festival de Cordes sur ciel…
But also in large halls, Opéra Bastille, Musée d'Orsay, Capitole in Toulouse, Salle Molière in Lyon…
Jonas Vitaud plays in many countries: in Germany, Austria, England, Spain, Italy, Poland, Russia, Turkey, Iran, China, Japan, the United States, Iceland with partners such as Augustin Dumay, Laurent Korcia, Aldo Ciccolini, the Ebène Quartet…
Jonas Vitaud performs with orchestras such as Mulhouse, Toulouse (Orchestre du Capitole and Chamber Orchestra), the Orchestre des Pays de Savoie, the Moravian Philharmonic Orchestra, the Munich Radio Orchestra, with vocal ensembles (Sequenza or the Solistes de Lyon) and contemporary music ensembles (Zellig).
Jonas Vitaud reserves a privileged place for and regularly performs with artists such as soprano Géraldine Casey, mezzo Janina Baechle, violinist Julien Dieudegard, cellist Henri Demarquette, organist and composer Thierry Escaich, pianists Bertrand Chamayou and Juliana Steinbach.
Jonas Vitaud works with composers such as Henri Dutilleux, Thierry Escaich, György Kurtag, Philippe Hersant and creates several pieces by Christian Lauba (his triple concerto with the orchestra of Mulhouse), Don Freund, Campion.
He participates very regularly on France Musique, Radio Classique, on Mezzo.
Jonas Vitaud has been teaching at the CNSMD in Paris since 2013. He is an assistant professor in the piano class of Marie-Josèphe Jude.
Jonas VITAUD is a laureate of the Natexis Banques Populaires Foundation, and resident artist of the Singer Polignac Foundation.