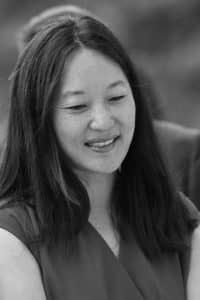 Agnès Domergue graduated from the National Conservatory of Paris in viola in 2003 and in string quartet in 2005. Agnès obtained her teaching diploma in 2007. She was inspired by her teachers Michel Michalakakos, Gérard Caussé and Sabine Toutain, and became a professor of viola at the Conservatory of Paris Val de Marne. The same year, she joined the Antares quartet with which she has been playing in many festivals (international festival Luberon, Nimes Festival …).
Since then she has also been invited to perform in symphonic orchestras (Opéra de Paris, Orchester National de Paris) and she has been performing in various chamber music ensembles (Luberon Quartet Festival, Musicalta Festival).
Agnès Domergue also has a second passion: youth literature. She publishes with Thierry Magnier, Grasset Jeunesse… The bridge between these two worlds is sometimes built in performances of musical readings (Animal Totem given at the conservatory in 2021).
Agnès Domergue is a professor of viola and ensemble music at the Val de Marne conservatory – CRD, in Noisiel. She participates in musical reading projects.