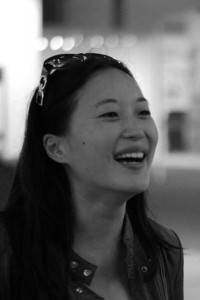 After studies at Toulouse CRR (golden medal in 1996) then in Boulogne-Billancourt CRR (first viola prize unanimously in 1998 in the class of Michel Michalakakos, and first prize of chamber music – sonata and quartet in 1999), Agnès Domergue enters at Paris CNSMD – Higher National Conservatory for Music, where she works with Gérard Caussé and Sabine Toutain and obtains a viola price in 2003 and a chamber music price (string quartet) in 2005. Then, she has the opportunity to perfect with C. Ivaldi, A. Flammer, C. Desert and D. Ligeti.
At the same time, Agnès Domergue plays with the Toulouse National Capitol orchestra conducted by Michel Plasson, as well as with the Chamber orchestra of Toulouse.
From 2002 till 2005, she becomes founding member of the Antigone quartet and plays in diverse Festivals in France and in the prestigious Halls of Paris such as the Theater Chaillot, or the Theater Mogador.
Since 2007, Agnès Domergue is member of the Antarès quartet. She also plays sonata with pianist Antoine Didry-Demarle.
Agnès Domergue is also regularly invited to play symphonic programs with the National Opera of Paris, and « the Orchestre National de France ».
Agnès Domergue is holder of the C.A of viola. She is a professor of viola and chamber music at Noisiel CRD – Conservatoire à rayonnement départemental du Val Maubuée.