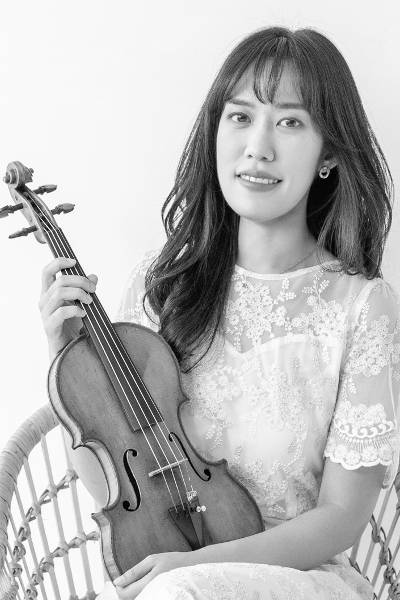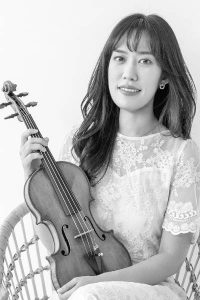 Notably known for her diverse musical style, Dr. Lee received prizes in competitions ranging from classical to modern international competitions: Wolfgang Marschner International Competition, Shean Competition, Canadian Music Competition, Young Texas Artist Competition, Eckhardt-Gramatté Competition, Oneppo chamber music competition, Grande Ronde Symphony Competition, Boston University Bach Competition and Young Korean Music Competition of Canada. Dr. Lee made an orchestra debut at the age of 14 and was awarded the "Most Promising Musician Award" from district of British Columbia in the same year. She was youngest recipient of the prestigious JGU-Preis in the history from the Johannes Gutenberg University of Rheinland-Pfalz, Germany.
She often features as a soloist around the globe. She has worked with Adrian Ensemble Italy, Casalmaggiore International Music Festival Orchestra, Grande Ronde Symphony Orchestra, Mainzer Virtuosi Kammerorchester, Mainz Hochschulorchester, Neumeyer Consort Frankfurt, Vancouver Symphony Orchestra, Vancouver Youth Symphony Orchestra, Vancouver Metropolitan Orchestra, Vancouver Pilgrim Orchestra, and West Coast Symphony.
Her performances were featured on art channels in Germany, Italy, and CBC Radio 2 in Canada.
Dr. Lee gives regular solo and chamber music concerts throughout North America, Europe, and Asia. Some of highlight concerts were held in venues such as Carnegie Hall, David Geffen Hall, Museo del violino, Orpheum Theatre, St. John's Square, and Symphony Hall.
As an active chamber and orchestra musician, Dr. Lee is a member of Mainzer Virtuosi Kammerorchester in Mainz, Germany where she served as co-concertmaster. She works with Oklahoma City Philharmonic, Boston Chamber Orchestra, Fort Worth Symphony Orchestra, Mercury Chamber Orchestra, and Kinetic Ensemble. Dr. Lee has worked with Nai-Yuan Hu, Frank Huang, Ilya Kaler, Ida Kavafian, Soovin Kim, Dora Schwarzberg, and Arnold Steinhardt; chamber music with Artis Quartet, Borromeo Quartet, Brentano Quartet, Danish Quartet, Dover Quartet, Emerson Quartet, Hagen Quartet, Jupiter Quartet, Miami Quartet, Miro Quartet, Muir Quartet, Takacs Quartet, and Tokyo Quartet. Dr. Lee also has participated in orchestral projects with John Adams, Juilius Berger, James Conlon, Valery Gergiev, Ken-David Masur, Peter Oundjian, Kryzstof Penderecki, Larry Rachleff, Jose Serebrier, and Bramwell Tovey. She has been invited as guest artist for the Casalmaggiore International Music Festival, Eckelhauser Musikfestival, Kalmia Music Festival, Musiktage am Rhein Music Festival, Norfolk Festival in UK, to name few.
Dr. Lee enthusiastically taught musicians from amateur to professionals of all ages for more than a decade.
. Dr. Lee is a visiting professor of violin at the University of Oklahoma School of Music. Prior to joining University of Oklahoma School of Music, she was a teaching artist in the Music Initiative program and was a violin instructor for music minors and non-major undergraduate and graduate students at Yale University. Dr. Lee served as teaching assistant at Hochschule fuer Musik Mainz, Yale University, Boston University, and Rice University.
Her passion in pedagogy led to lecturing string pedagogy for music education major students at the Boston University, and taught violin, chamber music and music fundamental at the Rice University Shepherd School of Music.
In 2018, Dr. Lee was appointed as an assistant artistic director at the Casalmaggiore International Music Festival Italy as well as Musiktage am Rhein Festival in Germany.
Dr. Lee's mentors include Taras Gabora, Lawrie Hill, Hyo Kang, Cho-liang Lin, Anne Shih, and Peter Zazofsky. She completed Diplom-Orchestermusik and Konzertexamen (Artist Diploma) as a youngest candidate at the Hochschule fur Musik in Mainz, Germany She received Master of Music and Master of Musical Arts at the Yale School of Music and Doctor of Musical Arts at the Rice University Shepherd School of Music.