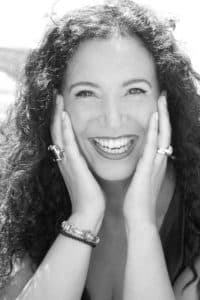 Soprano
In addition to her international artistic activities, Yamina Maamar sang in important German speaking theaters such as the Bavarian State Opera Munich, the Lower Saxony State Opera Hannover, the Aalto – Theater Essen, the theaters Dortmund, Braunschweig, Kaiserslautern, Linz, Bern, Darmstadt u.v.a.
She made her US debut in 2007 at the Avery Fisher Hall in Lincoln Center, New York.
In recent years she has made her debut with many key roles such as Isolde, Empress (R. Strauss: Woman Without Shadow), Lady Macbeth, Aida, Abigaille (Nabucco), Elisabetta (Don Carlo), Manon Lescaut, Adriana Lecouvreur, Marschallin ( Rosenkavalier), Kundry, (Parsifal) Senta (The Flying Dutchman), Salome and Fidelio – Leonore.
From 2019 she will u.a. in the complete "Ring des Nibelungen" (R. Wagner) as "Brünnhilde" in Passau, in the Verdi Requiem in Cologne and Bonn as well as in the German premiere of Anno Schreier's "City of the Blind" at the Pfalztheater Kaiserslautern.
Important stations in the concert area were the International Edinburgh Festival, the Seoul Arts Center, the Herkulessaal Munich, the "Verdi – Requiem" with Enoch zu Guttenberg, concerts in the large broadcasting room of the WDR Köln, a recital in the Apollosaal of the Staatsoper Berlin and "Tove" in Schoenberg's "Gurreliedern" in the Berlin Cathedral.
Yamina Maamar is co-founder and director of the International Opera Academy IOA, which annually is one of the largest masterclasses for singing in Europe, and after years of teaching at the University of Music, Drama and Media Hanover, she is now professor for voice at the Hochschule für Musik Carl Maria von Weber à Dresden.
She is also a welcome guest at numerous master classes at home and abroad, eg. In China, Tunisia, at the Opera Academy Schloss Henfenfeld or Sankt Goar International Music Festival and Academy.