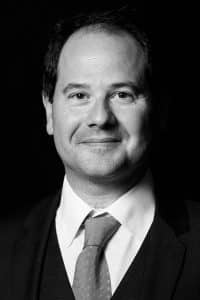 Born in Haifa, Israel, Yaïr Benaïm began playing the violin at the age of 3. He works with Ilona Feher and Hagai Shaham, and confirms his vocation with Yigal Tuneh. A super soloist of the Israel Youth Philharmonic Orchestra from 1991 to 1994, he decided to pursue a career as a soloist. Yaïr Benaïm distinguished himself within his generation by winning in 1990 the chamber music prize of the "Israel Broadcasting Authority" and by obtaining the highly prized national status of Distinguished Artist of the State of Israel, as well as scholarships. the America-Israel Foundation for Culture.
In 1997, he met Gérard Poulet in Paris who would become his Master. This decisive meeting prompted him to settle in Paris to develop his career.
In 1999 he won the Nadia and Lili Boulanger international foundation as the first nominee and won the third grand prize in the Pierre Lantier competition.
In 2000, he founded the Benaïm Quartet, with which he won important international prizes (SPEDIDAM prize at the FNAPEC competition in Paris, third ARD-Munich prize in 2004, prize of the Ministry of Culture at the Bordeaux international competition and prize of the Mozarteum and the City of Salzburg in 2007).
From 2000 to 2013 the Benaïm Quartet carried out numerous concert tours in France, but also in Germany, Israel, Portugal, Austria.
Since 2006, Yaïr Benaïm has been playing on a Camillo Camilli violin from 1747, kindly loaned by Gérard Poulet. Eclectic and concerned with openness, he collaborates regularly, in the context of reading concerts, with the actresses Marie-Christine Barrault and Marianne Basler. He performed in 2013 as a violinist and actor in the piece "pour un oui ou pour un non" by Nathalie Sarraute with the company Ultima Chamada. In 2014 he was called to play with the company C(h)aracter in the play "Haïm, à la lumière d'un violon" alongside Mélanie Doutey and Dana Ciocarlie, on important stages in France, "La Criée" scène nationale, "Les Sablons", "Le Pin Galant" and others. His participation in the performances of the play "Haïm, à la lumière un violin" in London in June 2016 is particularly praised by the London press.
Yaïr Benaïm is also attached to the transmission of his mastery of the violin: after having been Gérard Poulet assistant at the Conservatoire Supérieur (CRR) in Paris and in charge of a class at the Ecole Normale de Musique Alfred Cortot; Holder of the French teaching diploma Certificate of Aptitude, he is professor of chamber music at the National Conservatory (CRR) in Rueil-Malmaison.