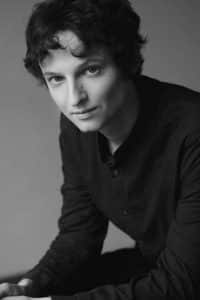 Assistant of Etienne Rappe.
Thomas began his musical studies at the Music School of Auderghem, where his teacher was
the French pianist Pierre Thomas. He later studied at the Royal Conservatory of Liège, under
the tutelage of pianist and conductor Etienne Rappe. There, he graduated in 2015 with High
Disctinction.
He was laureate of several competitions among which the « Dexia » competition, « Andrée Charlier piano competition », « Liège piano competition 2014 » and others. He was also a
laureate of the international « Epta Belgium » piano competition, where he got a special prize for the best interpretation of a Belgian piece.
During his last year of studies, he took part in an Erasmus program allowing him to study at
the « Hochschule für Musik und Tanz Köln» in the class of Pierre-Laurent Aimard. He took part in many masterclasses with among others Boyan Vodenitcharov, Yuri Martinov, Jeaan-François Antonioli and Natalia Zdobnova at the "Gnessin Moscow Specialize School of Music" in Russia.
Thomas also owns a pedagogic master and currently works as a piano teacher, history of music teacher and accompanist in music schools. He also follows a master in piano accompaniment at the Royal Conservatory in Brussels, and follows harpsichord lessons with Marie-Anne Dachy.