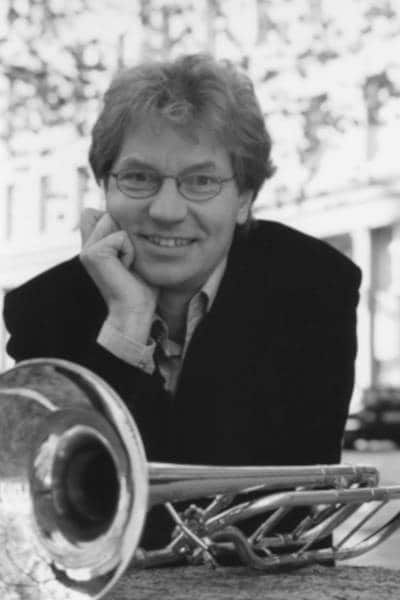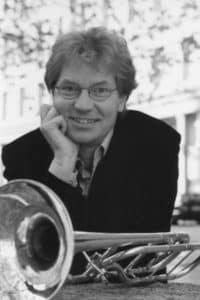 First Thomas Horch was student of Hans Kuhner (Radio Symphony Orchester Frankfurt), later of Prof. Branimir Slokar at the Staatliche Hochschule für Musik in Cologne. It was already during his studies – then 22 years old – that he was called upon to play the principal trombone in the Berliner Philharmonisches Orchester under Herbert von Karajan.
In 1990 he went to the Symphonieorchester des Bayerischen Rundfunks in Munich after he had been the first German trombone player to be awarded in the history of the International Music Competition of the ARD.
He played his instrument all over the world under all the famous conductors of our days, such as Carlos Kleiber, Seiji Ozawa, Sergiu Celibidache, Bernard Haitink, Ricardo Muti, Sir Georg Solti, Claudio Abbado, Sir Simon Rattle, Zubin Meta, Sir Colin Davis, Lorin Maazel, Mariss Jansons and Leonard Bernstein.
After that, quite a number of different audio productions as well as commissioned compositions appeared. The close cooperation with the Turkish composer Betin Güneş resulted in two pieces for Thomas Horch, "The Trombonite" for alto trombone and piano appeared on his first solo album.
In 1997 a recording of "YAZ" was made – a virtuoso but at the same time meditative work for tenor trombone and strings.
"Thomas Horch knows how to creatively and colourfully expand the limits of his instrument." (Fono Forum) "… with this CD he joins the ranks of the worlds best trombone players" (D. Stepphuhn, "Das Orchester").
In the course of time, he started to particularly favour the alto trombone and you need not hesitate to call him an expert of this instrument. In 1994, he recorded a selection of pieces of the baroque period for alto trombone and organ to which the famous Swiss organist Hannes Meyer contributed his work "Baroque Bolero". "His playing displays very good intonation and technique with a slide upper range. His legato is first class, his articulation is very clean and his dynamic control from soft to loud is very professional" (L.Weed, Valencia State University).
The fact that he has been a member of the "German Brass Ensemble" and the "Münchner Posaunenquartett" for many years, shows that he is also very interested in chamber music. As a trombone player and arranger he was responsible for two highly noticed CD productions "… an album that every trombone player should have" (L. Campbell, Louisiana State University).
For many years, he has furthermore closely and intensively worked together with the Yamaha Corporation/Japan in the field of building musical instruments, which led to the development of a German trombone (YSL 603). In 2004 the new tenor trombone model "XENO" was released, which had been built and designed under the overall control of Thomas Horch. It goes without saying that such a great musical experience and ambition are also asked for in teaching students to play their musical instruments perfectly.
This is why Thomas Horch has already been teaching in masterclasses in many parts of the world. So he for example gave masterclasses at the "Pacific Music Festival" in Sapporo/Japan, the Spanish National Youth Orchestra (JONDE), the "Spanish Brass Academy", Valencia, the Conservatory of Tel Aviv/ Israel, the States Conservatory of Tiblissi/Georgia, the "Junge Deutsche Philharmonie", the "German Brass Academy", the Julliard School of New York. For several years now, he has also been teaching at the "Hamamatsu International Wind Festival" of Hamamatsu/Japan. Besides professor Thomas Horch teaches at the Hochschule für Musik und Theater in Munich