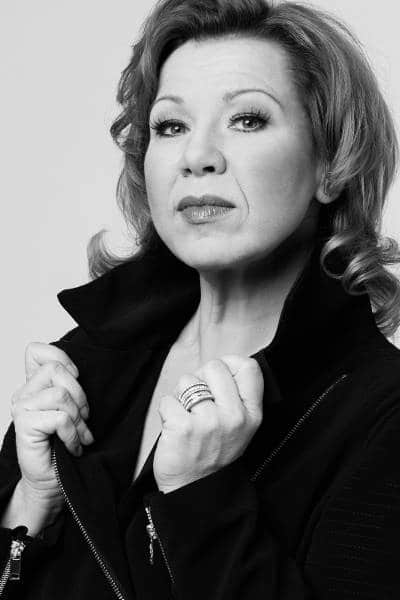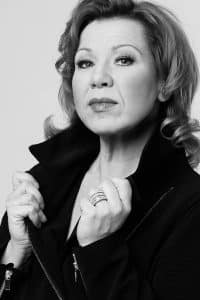 "Sensational!" "This is first class." "Impressive!"
This is how the press describes Susanne Schimmack's role interpretations. When German soprano Susanne Schimmack performed at the Cardiff World Singer Competition in 1997, she was called "the Rolls Royce of voices". "Susanne Schimmack's Cassandra dominates the entire performance with her noble phrasing, intelligent interpretation of the role and excellent French diction" (Opera).
Since then, Susanne Schimmack has successfully sung about 90 opera roles, including Elektra, Turandot, Kundry/Parsifal, Feldmarschallin/Rosenkavalier, Marta Tiefland, Ellen Orford/ Peter Grimes, Cassandra/ Les Troyens, Carmen/ Carmen.
Her engagements have taken her to the Théâtre Royal de la Monnaie in Brussels, the Czech National Opera in Brno, the Staatstheater Mainz, the Nationaltheater Mannheim, Opera Pacific USA, Arizona Opera USA, the Pfalztheater Kaiserslautern, the theaters of Dortmund, Frankfurt, Chemnitz, the Staatstheater Kassel, Dessau, Lübeck, Ulm, Trier, Wuppertal, Gera, the Musikfestspiele Dresden, the Spring Festival Budapest, the Festival d'Auvers-sur-Oise in France, the Festspiele Bad Hersfeld as well as the broadcasting companies BBC, DR, ZDF, WDR and NDR. Together with Angela Georghiu and Roberto Alagna, she recorded a complete edition of Massenet's Manon under the baton of Sir Antonio Pappano.
Born in Witten, Germany, Ms. Schimmack received her artistic training in the United States at the University of California Irvine. aster classes with Martin Katz, Marylin Horne, Professor Ellen Müller-Preiss and Ks. Christa Ludwig in New York completed her studies. Christa Ludwig in New York completed her studies. She continued her vocal work and development from alto to dramatic soprano with Ks. Martha Dewal and Ks. Ileana Cotrubas in Vienna and David Jones in New York. She made her professional operatic debut as Rossweisse/ Walküre with Arizona Opera USA in 1991, and her German debut as Erda/ Rheingold. From 1993 to 1998 she was principal soloist at the Dortmund Opera and from 1998 to 2000 at the Royal Danish Opera in Copenhagen. A freelanceing singer since 2000, Susanne has collaborated with renowned conductors such as Antonio SUSANNE SCHIMMACK 1 Pappano, Thomas Dausgaard, Michael Schønwandt, Frank Beermann, Giordano Bellincampi, Laurent Wagner and the directors Sir Peter Hall, John Dew, Heinz Lukas- Kindermann.
Susanne Schimmack's repertoire also includes oratorio and Lieder, especially the great Lieder cycles of Gustav Mahler, Richard Strauss and Richard Wagner. She is a prizewinner in several international competitions: the Cardiff Singer of the World Competition, the International Wagnerian Voice Competition, and the Concours International de Chant de Paris. She has received the Jessye Norman Scholarship from the Orange County Philharmonic Society USA and the Bajazzo Prize from the Dortmund Opera for her outstanding artistic achievement.
Susanne is professor of voice at the Haute École de Musique Genève/ Neuchâtel, the Royal Conservatoire Antwerp and Maastricht Conservatorium, Netherlands.