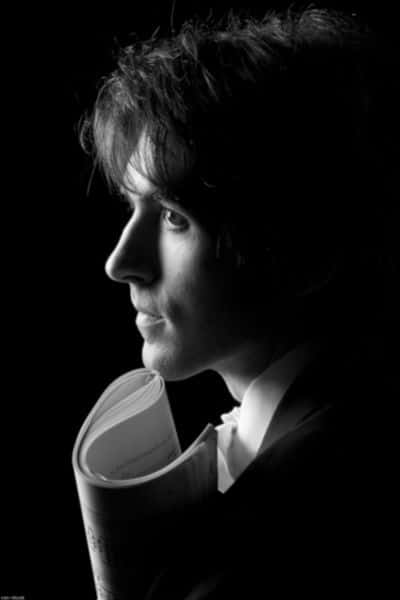 Pietro Ceresini began the study of piano at the age of six and already at the age of seven he played at Teatro Regio di Parma. After his early studies at Conservatorio A. Boito of Parma, he received most of musical inputs from Sergio Perticaroli at the Accademia Nazionale di Santa Cecilia in Rome. In the same time he flanked his piano studies with the composition and he got the diploma in 2009.
He improved with Filippo Gamba and Paolo Bordoni and moved to Germany where he continued his studies in Lübeck with Prof. Konstanze Eickhorst and then in Freiburg (Post-graduate degree) with Prof. Christoph Sischka.
Pietro Ceresini is laureate of several major music piano competitions and he played in several concert halls such as Auditorium della Conciliazione in Rome, Teatro Farnese in Parma, Spoleto piano festival, Misano Adriatico piano festival, Centro de Musica de Belem in Lisbon, Palau de la Musica in Valencia, Mendelssohn Institut in Berlin, NDR Hamburg, Theater Kiel, Kammermusiksaal MH Köln, Kongresshalle Heidelberg, Italian Culture Institute Strasbourg and others.
As a soloist he performed Mozart piano concerto in d minor, Beethoven concerto no. 5 with Orchestra Sinfonica Nacional at the Museo de la Nacion (Lima, Peru), Liszt concerto no. 2 with the Orchestra Filarmonica Arturo Toscanini, Beethoven Fantasy for piano, choir and orchestra op. 0 for the Festival "Kunst am Kai" in Lübeck and recently he was acclaimed in Tchaïkovski Piano concerto no. 1 with the Orchestra of the Musikhochschule Freiburg.
Several recording were made for Antena 2 Portugal, Radio 3, Radio Classica Italia and NDR Podium der Jungen Hamburg and Kiel.
Pietro Ceresini teaching activity began in Italy at the San Benedetto Academy in Parma, and continued in Germany (Lübeck, Hamburg).
Currently he teaches piano at the Hochschule für Musik (High music college) in Freiburg (Germany) where he lives and also at the Tiroler Landeskonservatorium Innsbruck (Austria).