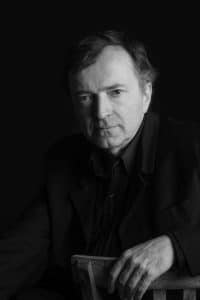 The first prize in the 1979 Hungarian Radio Competition launched virtuosic pianist Péter Nagy into a remarkable international career at a young age, after beginning his studies at the age of eight at the Liszt Academy, Budapest.
Nagy's concerts include tours throughout Europe, performing in many countries including France at the Louvre, and the UK at the Wigmore Hall, as well as many other engagements. His worldwide concert tours include recitals in New York at the 92nd Street, in Australia at the Sydney Opera House, in New Zealand and throughout Japan.
As a soloist and as a chamber musician he has performed at major music festivals: including Aix-en-Provence,Bastad,Blonay, Beijing International Piano Festival,Shanghai International Piano Festival, Shenzhen International Piano Festival, Davos, Divonne, Edinburgh, Eisenach, Fayetteville, Frenswegen, Helsinki, Llandoff, Kilkenny, Kuhmo, Kronberg, Moritzburg, Nelson, Ojai,Stresa, West Cork and the Marlboro Music Festival.
Nagy regularly performs as a chamber musician, including concerts with partners such as Zoltán Kocsis, Miklós Perényi, Leonidas Kavakos, Daniel Hope, the St. Lawrence String Quartet, Kim Kashkashian, Charles Neidich, Nobuko Imai, Tanja Becker–Bender, Claudio Bohorquez, Ruggiero Ricci, and Frans Helmerson, to name a few.
He is Professor of Piano at the Hochschule für Musik und Darstellende Kunst in Stuttgart and Director of the keyboard department of the Doctorate School at the Liszt Academy Budapest.
Recent achievements include a performance of the Ligeti piano concerto in Budapest.
Nagy has recorded for Hungaroton, Delos, Naxos, BIS, Hyperion,SWR/Naxos,Decca, Berlin Classics and ECM labels. In 2001 he received the prestigious Liszt Award.