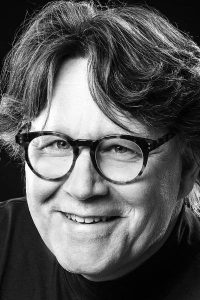 Baritone
Peter Anton Ling, Baritone, studied Theology, Philosophy, Singing Pedagogy and Music Education (PhD) at the Universities of Munich, Mainz, Halle / Saale and the Conservatory of Mainz.
From 1993 to 2000 Peter Ling was a singing teacher at the Peter Cornelius Conservatory and Johannes Gutenberg University Mainz.
Since 2000 he teaches as a full professor a singing class at the University of Music and Theater Hannover, from which a large number of established opera and concert singers emerged.
His pedagogy is based on the knowledge of the physiological and functional conditions of the voice, but also on the fearlessness of its owners. Peter Ling is a self-evident duty to pick up singers where they are vocally standing, and to provide them with a realistic artistic and market-relevant mirror. Thus, his students find their way to their individual job of course and without detours.
Peter Anton Ling is regarded as a proven specialist in the vocal section of the opera and gives lectures at universities and professional associations. He thus contributes significantly to the review of the so-called German ballot system and reformed it since 2007 by the return to the purely vocal requirements of the operatic roles.
He looks after singers of international opera stages and specializes in maintaining and maintaining the health of stage voices. He accompanies internationally renowned singers and his analysis of the respective aspired stage category always begins with its basic conditions such as theatrical acoustics and orchestral strength, and then only with the vocal and technical possibilities.
Peter Ling is the author and publisher of the series OperAria at the publisher Breitkopf & Härtel, Wiesbaden.
In addition to his concert career in Germany, he traveled to Austria, Switzerland, Italy, France, Luxembourg, Norway and Japan.
In concert, he represents almost all major roles of the genre bass and baritone. Emphases are the romantic vocal symphonic works and oratorios. Lieder evenings complete his singing career.
Concert recordings were made by ZDF, SWR, Arte Sweden, HR, BR and Radio Luxembourg.
From 1983 to 2003 he was invited to sing at the opera houses Staatstheater Mainz, Stadttheater Bremerhaven, Theater of the City of Heidelberg, Staatstheater Darmstadt, Aalto-Theater Essen, Pfalztheater Kaiserslautern, Theater of the City of Koblenz, Städtische Bühnen Osnabrück, Theater Regensburg, Theater Basel, Stadttheater Bern and the Oper Frankfurt / Main.
He has been particularly successful singing Conte Almaviva, Figaro, Papageno, Don Giovanni, Barber, Dandini, Onegin, Jeletzkij as well as Beckmesser and Hoffmann villains.