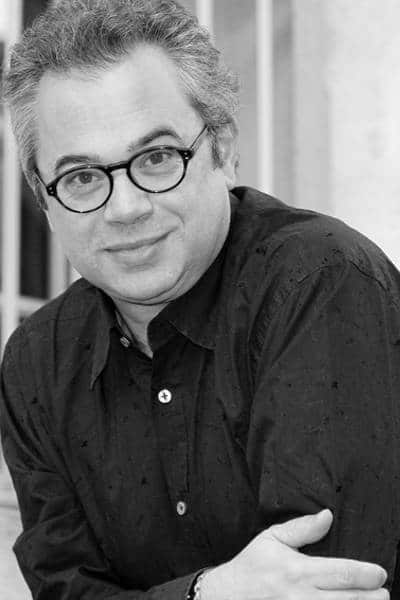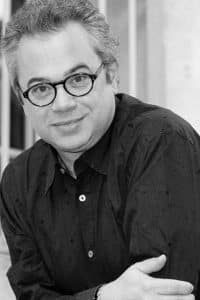 Nicolas Domingues pursued his higher studies in lyrical singing at the Conservatoire National Supérieur de Musique de Lyon and obtained the National Diploma of superior musical studies (Master of interpretation) in lyrical singing in the class of Margreet Honig. He explored 19th century vocal music with Rachel Yachar, Glenn Chambers and Gary Macby but specialized in the interpretation of Baroque and contemporary repertoires, notably with René Jacobs, Gérard Lesne and Jill Feldman, and began a career of international renown.
This artist full of "sensitivity and ductility" (G. Corneloup – Figaro du 29-03-05) has performed as a solo viola soloist with the greatest ensembles: Les Arts Florissants, La Petite Bande, Les Musiciens du Louvre, Le Séminario Musicale, Elyma, La Chapelle Royale de Versailles, Sagittarius, Spirito, Les jeunes Solistes, Musicatreize… in various continents and in the most wellknown festivals: Aix-en-provence, Fondation Gulbenkian, Festival d' Ile-de-France, Opéra National de Lyon, de Lisbonne, Théatre Royal de La Monnaie….under the direction of William Christie, Sigiswald Kuijken, Rolf Reuter, Roland Hayrabédian, Bernard Tétu, Nicole Corti, Gabriel Garrido and Marc Minkowski.
He was hired by the Lisbon National Opera for various roles recorded on the disc for EMI and the Portugaler label, also by the Portuguese Royal Chapel, the Segreis ensemble and the Gulbenkian Foundation. In Spain, he gives recitals of eighteenth-century Spanish music with the ensemble La Folia, notably at the Museum of Fine Arts.
His knowledge of the repertoire of sacred music led him to sing the French conduits of the 13th century as well as the greatest sacred works of the Italian and German Baroque repertoire (Passions by J. S. Bach or Messiah of Handel) or the major works of the 20th century (Messe de Loussier, works by Berio, Ligeti, Fedele, Mache, Mâche, Azurza).
Having received a higher education in pedagogy at the CNSMD of Lyon (graduated from the Certificate of Ability to teach singing and Master of Pedagogy) he obtained his teaching diploma in singing. He is currently teaching at the National Conservatory CRR – Conservatoire à Rayonnement Régional de Montpellier from 2005 to 2017 then at the Conservatoire à Rayonnement Départemental de Nîmes since 2017.
He successfully teaches various active artists, former students of the CNSMD and Ateliers Lyriques, winners of ARPO Lyric Prizes, SACEM Awards and international competitions. Among her students is the French mezzo-soprane Marianne Crebassa, lyric artist of the year 2017, winner of the Victoires de la Musique awards.