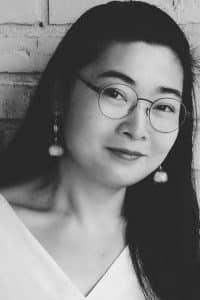 Mo Yi was born in Wuhan China and she had her first violin lessons at the age of five with Professor Teng Maolung. She then continued her studies at the Central Conservatory of Music in Beijing with Professor Lin Yaoji where she graduated with Honors.
In 1995, she was "Best Student in Beijing " and in 1996 she was awarded the "Chinese Ministry of Culture Prize".
In 2000 she received a scholarship of the "Deutscher Akademischer Austauschdienst" (DAAD) to improve at the Musikhochschule Lübeck (Professor Nora Chastain).
She also studying baroque performance practice (Professor Gert von Bülow, Rostock) and baroque violin (Prof. Gottfried von der Goltz, Hochschule für Musik Würzburg).
These studies were supplemented by international chamber-music masterclasses with Walter Levin, Rainer Kussmaul among other, and, in the field of early music, courses with Reinhard Goebel, Glen Wilson, Mary Utiger and Menno van Delft.
Mo Yi has been a prize winner at several competitions including a 1st prize and audience award with the duo "Yi Hsuan" at the Major Sponsorship Award of the Munich Concert Society (2003), Grand prize at the Early Music Meeting at the Berlin Museum of Musical Instruments (2004), a Prize at the International Telemann Competition in Magdeburg (2005) and in 2009 a prize at the International Maria Canals competition in Barcelona and a prize at the Joseph Haydn International Chamber Music Competition in Vienna.
Mo Yi has appeared as soloist and as chamber musician in many cities in China, Russia, Ukraine and Europe. She has made numerous radio and television recordings for the national media of her home country, including the premiere of the Violin Concerto of Ma Sicong and works by Situ Huacheng.
She also participated in recordings for North German Broadcasting Company "NDR", Radio Bavaria and Broadcasting Companies in Netherlands and Denmark.
Since 2014 Mo Yi is Professor at the University der Künste in Berlin, Germany. She also gives master classes in Europe, Israël and Asia.