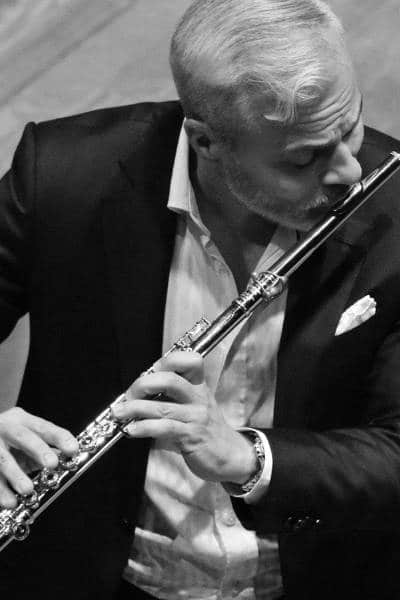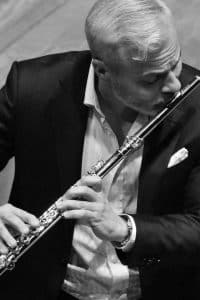 Miyazawa Artist, internationally celebrated Swiss-Canadian flutist Michel Bellavance is in high demand around the globe. He is the Professor of Flute for the advanced classes at the renowned Geneva Conservatoire (HEM Switzerland), Guest Professor at the Chinese National Conservatory of Beijing and Substitute Professor at the National Superior Conservatory of Music and Dance of Lyon, France (November 2019 to Mars 2020). With engagements on nearly every continent, Bellavance enjoys a very full travel schedule with invitations to headline as guest artist at festivals, perform with orchestras, as well as hold workshops, master classes and recitals at conservatories and universities. His renowned pedagogy brings him all around the world at the most famous institutes of music such as: in the USA, Rice University, Austin University. In Canada, Montreal University Conservatoire de Musique de Montreal. In all the major universities in Mexico City, Central America and South America. In England, in London, Royal Academy of Music, Royal College of Music, Guildhall School, in Manchester Royal Northern College of Music and all the major universities or conservatories in Europe as in Asia and in Australia.
Michel embraces a full range of repertoire, and his discography attests to his keen interest for both new and less familiar pieces.
A grant recipient of the Canada Arts Council, Bellavance studied in Montréal, Paris, Geneva, Zürich and San Francisco, honing his performing skills with artists such as Aurèle Nicolet, Patrick Gallois, Maxence Larrieu and Paul Renzi.