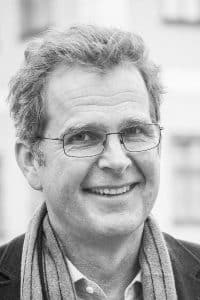 Michael Gehrke, tenor, teaches as a vocal professor at the Franz Liszt University of Music in Weimar, where he is the director of the Institute for Vocal Studies / Musical Theater.
In its international class, all voices and vocal subjects are represented. Its graduate students have received engagements in numerous operas in Germany, Denmark, Norway, Sweden, Poland, Austria, Switzerland, including the Zurich Opera House, the Deutsche Oper Berlin, the Leipzig Opera and many International Festivals such as the Rossini Pesaro Festival, the Glyndebourne Opera Festival, the Salzburg Festival, the Rheingau Festival, the Schleswig Holstein Music Festival … CD recordings of his students were made at Sony Classical, Naxos and Harmonia mundi.
For 20 years, Michael Gehrke has been dedicated to the promotion of young singers, also in the pre-university field and in the development of young people. For many years, he was a member of the jury of the national youth music competition. He is also invited to give regularly master classes at the International Academy of Music in Munich and in Weißenstadt.
Several short lectures at the German Academic Exchange Service (DAAD) took Michael Gehrke abroad.
Michael Gehrke is visiting professor at the universities of Haerbin, Shenyang, Xian (China).
He taught at the Shanghai Conservatory of Music and was a member of the World Famous Lecturer Program at Beijing National University.
As a representative of the famous Martienssen-Lohmann singing school, Michael Gehrke teaches and maintains the techniques and style of belcanto to the third generation after "La Voce" Mattia Battistini and to the fifth generation after Manuel Garcia.
Michael Gehrke is one of the last pupils of Nicolai Gedda, who has accompanied his artistic and educational life for seven years.
He was particularly successful in Mozart in opera and sang at concerts in many European countries in Israel and Egypt. He has been invited to international festivals such as Abu Gosh Vocal Music Festival in Jerusalem, Mozart Festival in Würzburg, Gmundner Festwochen, Herne Early Music Festival, Middle Europe Festival. Radio recordings from most German broadcasting companies, Austrian radio and the Israel Broadcasting Corporation document his artistic activity.
Thanks to his versatile tenor voice, Michael Gehrke has a vast repertoire. In the field of concerts, he developed German art songs as well as orchestral songs by Mahler and orchestral works by Britten and Weil.
In sacred music, he unites, among others, the oratorios of Bach, Haydn, Verdi Requiem and Bruckner Requiem. In opera, his repertoire ranges from baroque and classical to Bellini, Bizet, Wagner, Shostakovich, Berg and contemporary opera, such as Eötvos.
Michael Gehrke first studied garden architecture. After graduating, he studied with Professor Ute Niss at the University of Music in Lübeck. There he completed his training by obtaining the concert examination with distinction.
He received important artistic and didactic impulses in master classes with Arleen Auger, Elisabeth Schwarzkopf, Pawel Lissizian, Leonard Hokanson, Helmut Rilling, in internship with Grace Bumbry, Brigitte Fassbaender, Mirella Freni, Vesselina Kasarova, Graham Johnson, Felicity Lott, among others. and through the teaching collaboration with Helen Donath, Thomas Thomaschke and Gerd Uecker.