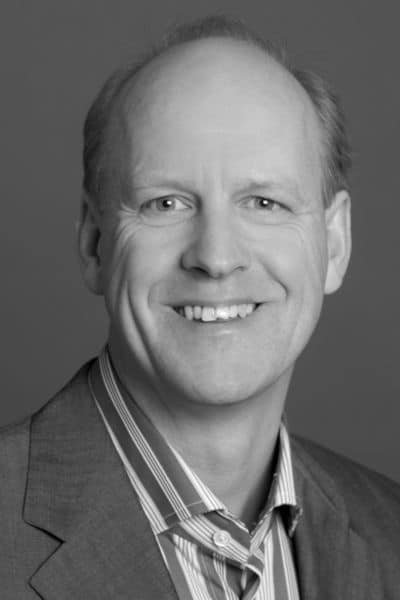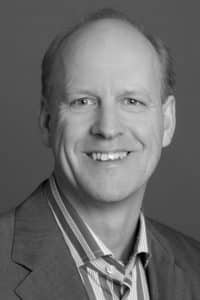 Michael Dorner was born in Munich and received his first piano lesson when he was six years-old from Ms Ute Rohr. When he was 13 years-old, he was a pupil and student of Prof. Jürgen Uhde (author of the internationally renowned analyses of the complete piano works of Ludwig van Beethoven). He continued his education at the College of Music and Performing Arts in Stuttgart with Andrzej Jasinski, the only teacher of many years of Krystian Zimerman. As the youngest participant of the 12th International Piano Course in Donaueschingen in 1979, the press enthused about the pianist, only 15 years-old at the time, and described him as an exceptionally expressive artist who stands out with his accuracy.
Michael Dorner went on to win numerous awards at international contests including in Vierzon/France, Trapani/Italy and Weimar/ Germany which led to performances throughout Europe, South America and Russia. Participation in master classes with Alfons Kontarsky, Karl-Heinz Kämmerling and – as a result of his intense involvement with chamber music – Elisabeth Schwarzkopf (song accompaniment) as well as the members of the Borodin Quartet and Ralf Gothoni promoted his artistic development further.
Michael Dorner is a guest at numerous international festivals including the St. Petersburg Music Festival, the Bregenz Festspiele, the Alexander Skrjabin Festival Moscow, the Eutin Summer of Music, the Munich Biennale and the Dresden Festival Contemporary Music. At European concerts, he has played all thirty-two piano sonatas by L. v. Beethoven and has performed Beethoven's "Choral Fantasy" in the Berlin Philharmonic concert hall.
Besides the weighty classical-romantic repertoire, Michael Dorner also focuses on new and contemporary music and collaborations with composers such as Aribert Reimann, Alfred Schnittke, Henri Dutilleux, Ulrich Leyendecker, Sofia Gubaidulina, Peter Michael Hamel, Violeta Dinescu and Alekos Maniatis are of long term significance for his understanding of the music of the 20th and 21st centuries.
Michael Dorner also regularly performs as a chamber music pianist with top class ensembles such as the Ensemble Integrale, Quatuor Danel and FinaIe 21. He is the chamber music partner of Adrian Brendel, Valeri Krivoborodov, Viktoria Kaunzner, Alexander Kashin and Eva Maria Tersson, amongst others, and has played more than 60 premieres as soloist and chamber music pianist. In 2009 he performed the piano cycle "Paraguay" by Afekos Manlalis in South America for the first time and the premiere of the Africa Cycle (piano – solo works) by the composer in the Hamburg Music Hall (2004). Michael Dorner has also performed with the Neuköllner Oper Berlin, the Philharmonic Orchestra Asunciön (OSCA), the Chamber Orchestra Regensburg, the Philharmonic Orchestra Hamburg and the Stad Chamber Orchestra, amongst others.
His radio and television work (partly also CD recordings) includes recordings with North German Broadcasting (NDR), West German Broadcasting (WDR), Bavarian Broadcasting (BR), Swiss Broadcasting (Radio Suisse), Austrian Broadcasting (ORF), the state television broadcaster Moscow and St Petersburg as well as a series of CD recordings with labels "Col Lego" and "Wergo" with contemporary solo works and chamber music by Reinhard David Flender and Ulrich Leyendecker, amongst others. Under "Taktilla", Dorner has recorded works by Haydn, Beethoven, Chopin, Liszt and Brahms.
According to the Rhein-Neckar newspaper (Heidelberg 2001), "Michael Dorner convincingly exhibited what a highly competent interpreter he is for the music of this 20th century." The Süddeutsche Zeitung, meanwhile, described him as a pianist who "is near the ideal"; the Hannoverische Allgemein spoke of "virtuoso flights of excellence" whilst the Hamburger Abendblatt described him as "the perfect artist of keys" and "a virtuoso crosser of boundaries" (2007). At the premiere of Beethoven's 2nd piano concert, the Donau Anzeiger (2011) wrote of a "celebration for the ears" and "a master of the technique of touch" (Deggendorfer Zeitung 2011). Dorner has also performed at literary readings at the Hamburg Kammerspiele with a side and commentary solo programme together with the actress Hannelore Hoger (Kommissarin "Bela B1ock", ZDF).
Parallel to his concert performances, Michael Dorner has also been a passionate and dedicat Hochschule für Musik in Weimar, particularly in the "Belvedere" for exceptionally talented students. His pupils are successful in national and international contests. Dorner has also been teaching master classes for many years in Russia, China, South America and Germany.