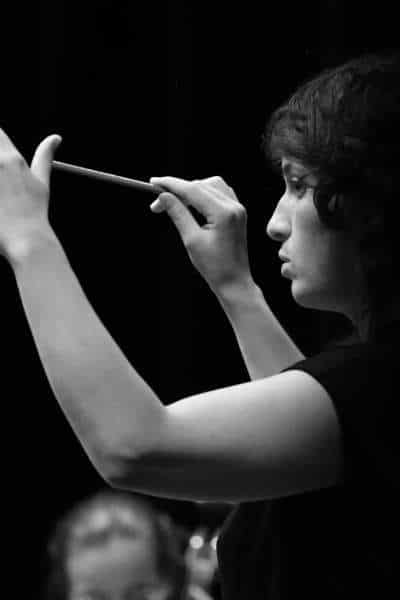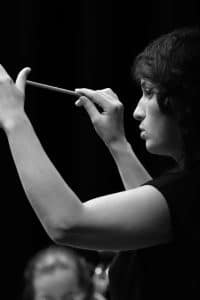 It is through the dance and saxophone jazz that Maude Georges began the music from the youngest age. She discovered the richness of the choir with the french "Maîtrise de la Loire". Having experimented with various instruments and choir conducting during her studies, she began her studies at Villeurbanne Cnoservatory in 2009 in parallel with a degree in musicology at the Lyon 2 Lumière university. She took advantage of a year of Erasmus In Berlin for several training courses with amateur and professional choirs (Vocal Consort, RIAS Kammer-Chor).

Back in France, she completed a master's degree in musicology research on dancing music in France. Then she worked on different professional projects (choir of the Lyon and Dijon Opera, choir of "Maîtrise de la Loire", choir of the Lyon national "Maîtrise du Conservatoire", administration of chorus at the HU zu Berlin, …). She also integrates the conservatory in singing. She improves in the choir conducting class at the Geneva School of Music with Celso Antunes and also in the orchestra conducting class with Laurent Gay.
She is currently artistic director and choirmaster of the Phonies Polies (Lyon), the Vocal Ensemble of INSA, and the "de THOU" Choir. She also give courses for students from the Rhône-Alpes french region.