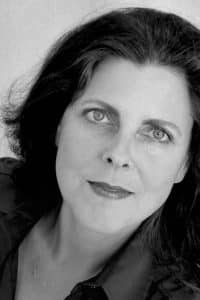 Mezzo-soprano
The mezzo-soprano Marina Sandel has been connected to the city of Hanover since 2007, the year she became a professor of Voice at the HMTMH – Hochschule für Musik,Theater und Medien Hannover.
As a university teacher she is extremely successful, many of her students won prizes at international competitions and are singing at opera houses such as the Vienna State Opera, the Scala di Milano, the State Opera Hannover, Düsseldorf, Frankfurt as well as at many other state and city theaters in Germany. Mrs Sandel is internationally in demand in university commissions and as a consultant and appraiser. She has published numerous articles on performance practise, pedagogy and professional life, is associate editor of the OperAria series and co-author of "Die Stimme". She was asked to hold masterclasses in the US and Germany.
Before she started teaching in Hanover, she held a position as professor of Voice at Martin-Luther-University Halle/Saale, where she also was managing director of the Institute of music. 2005-2010 she was vice president of the BDG (national association of german singing teachers); 2005 she was appointed senator of culture in Sachsen-Anhalt.
Her career as an opera and concert singer has many highlights: her concert repertoire comprises all the important Alto and Mezzo parts of the regular oratorio repertoire. This includes the Requiem from Verdi and Stabat Mater from Dvorak as well as Rossini and three Mahler symphonies. Her song repertoire includes more than 800 lieder from various composers. Besides the romantic repertoire Adorno, Boulez, Henze, Zender and Zimmermann and other composers of the 20th century are important representatives. She has sung concerts and song recitals in Germany as well as abroad.
Ms. Sandel was a fest member of the opera house in Essen from 1989 to 1997. As a guest she has been engaged in many theaters including: Berlin, Bremen, Hannover, Karlsruhe, Kassel, Kiel, Mannheim Salzburg, St. Gallen, Stuttgart, Toulouse, Weimar, Wiesbaden as well as at the Ludwigsburger Schlossfestspiele. Other important concert stations have been various music festivals, including the Haendel Festival in Halle and the Salzburg Festival.
She has worked with many eminent conductors: Guido Aimone-Marsan, Frieder Bernius, Roger Epple, Toshiyuki Kamioka, Wolf-Dieter Hauschild, Jakov Kreizberg, Uwe Mund, Pinchas Steinberg, Leif Segerstam, Heinz Wallberg, Bruno Weil and Sir Neville Marriner.
Born in Stuttgart, Sandel studied voice with Elsa Cavelti in Frankfurt and Luisa Bosabalian in Stuttgart. Other important teachers were Carl Davis, Konrad Richter, Bernhard Kontarsky and Hartmut Hoell. She rounded out her studies in masterclasses with Brigitte Fassbaender, Hermann Prey, Vera Rosza, Rene Jacobs and Geoffrey Parsons. She has been recognized with scholarships from the DAAD as well as the Richard Wagner Society. Sandel also was winner of the prestigious VDMK Competition in 1984 in Berlin.