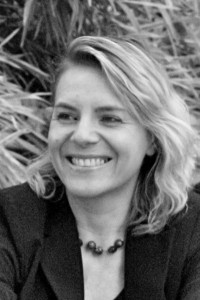 Marina Nguyen The, cellist, began her musical studies at Caen Regional Conservatory where she won a gold medal in Cello (J. Ripoche class) and chamber music.
She then improved in Paris with Jean-Marie Gamard, Etienne Peclard, Odile Bourin, Xavier Gagnepain, and won several first prizes in cello and chamber music in Aulnay-sous-Bois and Gennevilliers Conservatories.
She is involved as a chamber musician, and she is a founding member of the Leonora String Quartet, created in 1998 and being in residence in the City of Levallois. With the Quartet, she is invited to play in numerous festivals (Meursault, Festival St-Paul-de-Vence, Hyères Festival, Festival of the Pays d'Auge, Festival Pays d'Olt, Montansier Versailles Theater in Festival of the White Coats …).
Marina Nguyen The also plays with various chamber ensembles ranging from duo to octet. She plays with pianist Verena Dietrich in Duo Cordiades in France, Switzerland and Asia. The duo welcomes other partners, and plays as well with Vincent Crouzet, Christophe Fontaine and Sophie Goupil (actors, reciting) as for concerts and poetry readings mixing music, also with Stephan Verdier (dance) for choreography, and with numerous instrumentalists for various programs of chamber music. The duo also plays for people in difficulty in places where concerts are not reachable (hospitals …).
Passionate by teaching, Nguyen The Marina is Professor at Levallois Maurice Ravel Conservatory and at Charles Munch Conservatory – Paris XI.