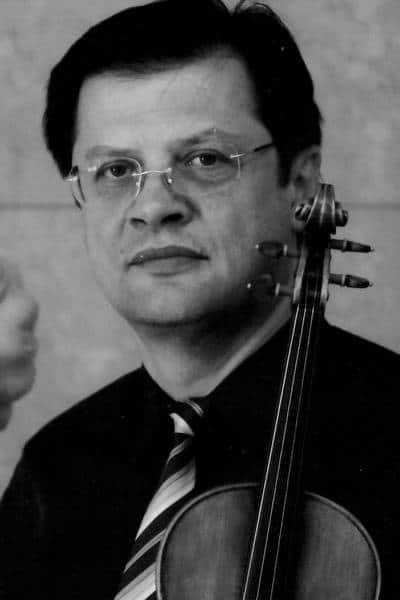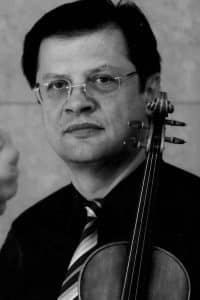 Liviu Casleanu is a disciple of legendary St. Gheorghiu at the National University of Music Bucharest, who was a pupil of D. Oistrakh.
After finishing his Diploma of violin performing art, L. Casleanu continued his studies with L. Kogan (Weimar), S. Accardo (Roma), H. Szering (Nizza) and chamber music with "Virtuosi di Venezia"- F. Zadra and L. Ceronni.
As a highly praised violin virtuoso, concertmaster and pedagogue, L. Casleanu has won many prizes in international competitions e.g. "T. Varga", Concours de Geneve, Colmar String Quartet Competition.
He documented his mastery on the violin through numerous recordings for radio and television (RAI, Swiss Radio, WDR Cologne, Brazilian Television, among others). Recordings with Ludwig Quartett including complete works of J.C. de Arriaga for the American Company "Musical Heritage"-Patchwork under the label Elysium Records were followed by enthusiastic critics.
In addition to his performing career, he is an active pedagogue with constant guest appearance at international mastercourses for violin, chamber music and orchestra, i.e."Idyllwild Arts Festival" (USA), "Rencontres Musicales de Saverne" (France), "International Young Orchestra Academy", "Togu Gakuen University Tokyo" (Japan), "Conservatorium Maastricht" (Netherlands) and "National Conservatoire Bucharest" (Romania).