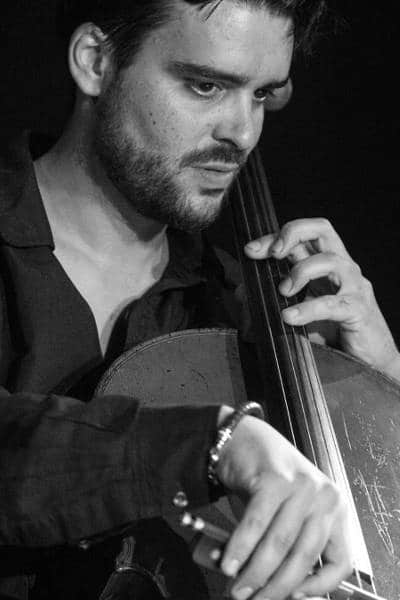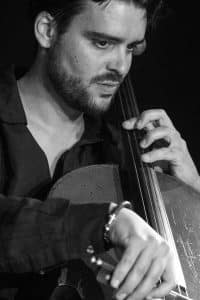 Jordan Gregoris started the cello in France where he obtained his Diploma of Music Study in 2003 with a unanimous mention of the jury at the Conservatoire (CRR) of Clermont-Ferrand in the class of Lionel Michel and in 2006 at the CRR of Boulogne- Billancourt in Xavier Gagnepain's class.
After a year of improvement with Augustin Lefebvre at CRR Lyon, Jordan received in 2011 a Master's degree in Interpretation at the Royal College of Music in London in the class of Hélène Dautry.
Passionate about chamber music, he participated in various concerts with numerous formations such as the Muse Piano Quintet and the Piano Trio Loewenberg with which he wan international awards and performed in New York, Munich, Paris and London and also recorded .
Living in Switzerland since 2013, Jordan joined the Epicéa cello quartet, the Odayaka jazz quintet, Alice Torrent's current music group and the contemporary music ensemble CH.AU.
He participated in many festivals such as the Sion Festival, Lavaux Classic, and the Montreux Jazz Festival.
Jordan, anxious to share and transmit his knowledge, obtained in 2015 a Master of Pedagogy with Xavier Phillips and Matthieu Lejeune and became responsible for the Cello's Ensemble of cellos at the "Haute Ecole de Musique" in Lausanne, site of Sion.
He also has been appointed violoncello professor at the Cantonal Conservatory of Sion since September 2016.