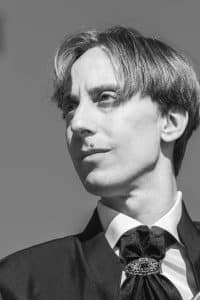 Swiss cellist Jonas Kreienbühl teaches successfully at University of Arts (ZHdK) and at the Conservatory of Music (MKZ) both located in Zurich. His students have won various national first prizes at solo competitions (2018 with distinction) perform regularly as soloists with orchestras and in top-class chamber music groups.
Jonas serves as a member of jury at Swiss music competitions and organizes an essential summer master class for chamber music in Switzerland.
As a concert cellist, Jonas Kreienbühl plays at well-known concert places and festivals in Switzerland and Germany such as Tonhalle Zürich, Gstaad, Heidelberg or the palace of Meiningen to name but a few. He is a member of Trio Fontane (piano trio) with which he recorded several CD recordings, radio broadcasts and appeared in prominent television shows. They also bring innovative crossover project in combination with dulcimer star Nicolas Senn to a wide audience.
He recorded a few CD such as "Portrait Trio Fontane" (2012, piano trios of Beethoven, Smetana & Schaeuble) having been described by International Record Review: "immensely impressive".
Also his record on Robert Radecke pieces for cello and piano and piano trios was unanimously a succes and fanfare magazin writes: "No composer could ever hope for his music to be played with greater empathy, emotional sincerity and tonal beauty than it is here."
His last CD in 2017 with Trio Fontane, Muriel Schwarz and Ruben Drole has also been a success.
He also recorded for such radio as Südwestdeutscher Rundfunk (SWR 2), Swiss national radio (SRF 2), Radio Swiss Classics and radio suisse romande Espace 2.
With his passion for music and his ability to pick the right approach at the right time, Jonas Kreienbühl can give important stimulation to the musical and technical development of every student.