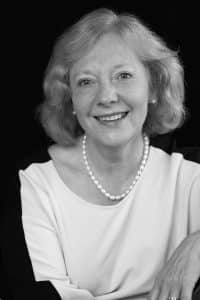 Piano teacher at the Conservatory of Verviers for 40 years, Jeanine Gillard is founder and director of the Center Musical Guillaume Lekeu, a musical association for training children from 4 years old.
She is also President and founding member of the International Festival: "Les Musicales Guillaume Lekeu"
Jeanine Gillard studied piano at the Royal Conservatory of Liège where she obtained a First Prize in piano, chamber music and piano accompaniment. Graduated in Musical Analysis, Harmony, History of Music and Pedagogy, Jeannine Gillard is also training in Musicology at the University of Liège.
She is also trained in specialized methodology for young children at the Willems Foundation in Paris (hearing, creativity, adapted technique, etc.). She is the author of children's books (Bayard Nizet editions).
Passionate about transmission, Jeanine Gillard is an internship supervisor for second-year undergraduate students in Higher Musical Education.
Several dozen of his students have become professional musicians and have won international competitions such as the Besançon or Paris Concours.
Jeanine Gillard is an Officer of the Order of Leopold II and a First Class Civic Cross.