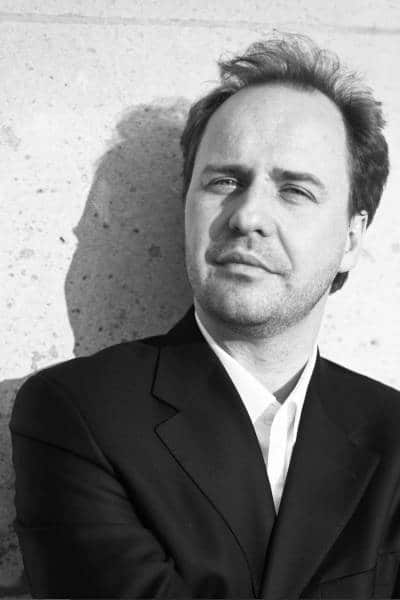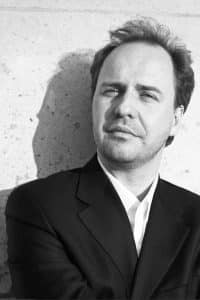 Praised for his good acting skills which give strength and truth to the characters he interprets,
Jean-Noël Briend benefited from a complete and solid musical upbringing, including piano, choir conducting and musicology. The singer started his career as a baritone, which gave his voice its peculiar and rich tone-color. He now works as a lyrical tenor thanks to Christian Tréguier, who guided him through the change of tessitura, and also works with Janine Reiss and Anne-Marie Fontaine.
Well-known for his interpretation of the french repertory (Faust, Don José, Roméo…), he is often invited to perform at the international opera houses. In great favor amongst well-known conductors such as Sylvain Cambreling or Helmut Rilling, Jean-Noël Briend has recorded with them some works including Les Noces/Stravinsky, Catulli Carmina/Carl Orff, Jeanne au Bucher/Honegger or Moses & Aron/Schönberg…
He has made his debut at the Stuttgart Staatsoper as Faust (Faust Damnation, Berlioz), role that he also sang with the Münchner Philharmoniker at the Münchner Gasteig aside the great baritone José van Dam and the conductor Stéphane Denève.
Singing the role of Don José more than 80 times enabled Jean-Noël Briend to travel throughout the world, including Japan, Germany, South Korea, Egypt and Qatar…
He makes his debut as Hoffmann – Hoffmann's Tales/ Offenbach – in 2014 at the Teatro Real Madrid. The great Christophe Marthaler was be the director of this production and Sylvain Cambreling the conductor. He sung this role in Lübeck and Fribourg (CH) too.
He sang the role of Orso in the world creation of the opera Colomba of Jean-Claude Petit at the Opera of Marseille
He was also Colin male leading part in the opera l'Écume des Jours of Edison Denisov at the Opera of Stuttgart with Sylvain Cambreling and Jossi Wieler
He interpretes Berlioz Faust at the Opera of Lübeck with Anthony Pilavachi as director in 2015 then he made there his debuts as Florestan in September, 2015.
He creates with big success the role of Walter Benjamin in Michel Tabachnik Benjamin,dernière nuit in John Fulljames direction with the conductor Bernhard Kontarsky in March, 2016 in the Opera of Lyon which invites another time for Jeanne d'Arc au Bûcher beside Audrey Bonnet and Denis Podalydès in Roméo Castellucci direction under the baton of Kazushi Ono.
Sylvain Cambreling invited him to sing Frère Élie in Messiaen's St François d'Assise with the YSNO in November 2017 at Suntory Hall (Tokyo) and Biwako Hall (Otsu). This St François has been selected as the best performance among all the classical music performances held in Japan during 2017. From this opera, he sung Le Lépreux one year after in the National Opera of Darmstadt.
He was Porcus, le Clerc, Heraut 1 in Jeanne au Bûcher under the baton of Stéphane Denève with the Royal Concertgebouw Orchestra Amsterdam in September 2018. The CD received an International Classical Music Awards.
He sung his first Bacchus (Ariadne auf Naxos) in Halle during the year 2019 and then another time Porcus in the royal opera De Munt in Brussels in the same production as Lyon.
He's teaching in the Académie de Musique (Highschool of Music in Strasbourg) since 3 years. He is the founder and director of a summer academy for young singers and repetiteurs called Internationale SommerAkademie am Rhein in Germany. He holds the Gesangspädagogisches Zertifikat (GPZ) issued by the Bundesverband Deutscher Gesangspädagogen (BDG). He is also invited for masterclasses and juries.
Jean-Noël Briend speaks French, German, English and Spanish and understands Italian.