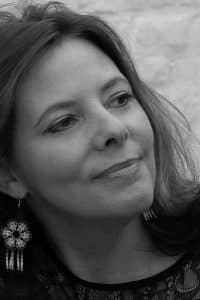 Invited on stages all over the world, Eliane Reyes seduces with her musical personality, she constantly dares to dig new furrows, always keeping that subtle touch which is her identity.
First trained by her mother, she gave her first recital at the age of 5 and received the César Franck Prize the same year.
Her meetings with Gyorgy Cziffra at the age of ten, who made her the youngest laureate of her foundation in Senlis, as well as that with Martha Argerich at the age of 14, mark a decisive stage in her life as a pianist.
She studied at the Royal Conservatory of Brussels, then at the "Queen Elizabeth Music Chapel" with Jean-Claude Vanden Eynden, at the Hochschule der Künste in Berlin, at the Mozarteum in Salzburg, at the Lemmens Institute in Leuven with Alan Weiss as well as at the CNSM in Paris under the aegis of Michel Beroff, Brigitte Engerer and Jacques Rouvier in 3rd cycle.
Eliane Reyes is nominated three times at the "International Classical Music Awards" and she obtains the "Octaves" of music in Belgium for her whole career.
A 45-minute documentary on his musical journey "Young soloists, great destinies" directed by Thierry Loreau and Pierre Barré is devoted to him on Belgian national television RTBF.
She also appears in a documentary dedicated to Clara Haskil "the mystery of the interpreter", produced by Louise Productions and broadcast on ARTE.
In 2017, Eliane Reyes had the privilege of playing with the Koch trio in front of the Imperial family of Japan during the state visit of HRH The Grand Duke of Luxembourg at the Akasaka Palace, after having previously performed in front of Simone Veil at the European Parliament from Luxembourg.
During the 2018/2019 season, she performed in recital at La Roque d'Anthéron as well as at Les Folles jours de Nantes and then at the Salle Gaveau in Chopin's second concerto under the direction of Debora Waldman. She also performs in Mozart's "Jeunehomme" concerto under the baton of Roberto Benzi and Malcolm Arnold's four-handed concerto with Frank Braley and the Orchester Royal de Chambre de Wallonie.
Eclectic in her programming, Eliane has designed concert-readings with, among others, Patrick Poivre d´Arvor, Jean-Yves Clément and Michel Onfray.
In duet with Jean-Claude Vanden Eynden, they obtained the "gouden label" for their disc Brahms-Brüll-Bargiel in world premiere.
Today, she teaches at the Royal Conservatory of Music in Brussels and at the Conservatoire National Supérieur de Musique in Paris.
Honorary citizen of her hometown of Verviers (Belgium), she became the first Belgian pianist to receive the insignia of "Chevalier de l'Ordre des Arts et des Lettres" in France.