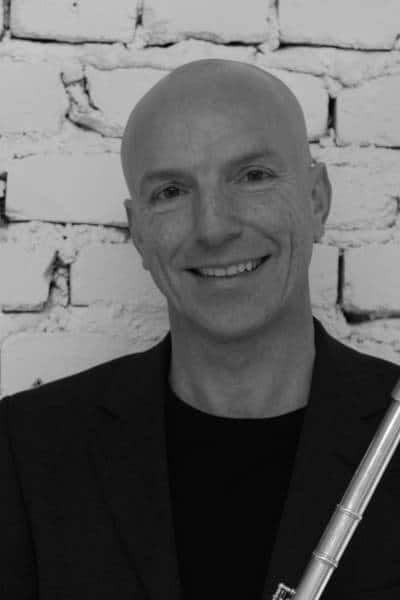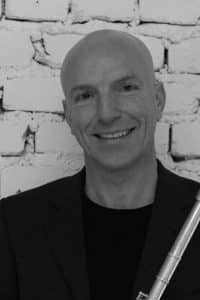 As longstanding Solo Flutist with renowned orchestras, chamber musician and university lecturer Dirk Peppel is among the most distinguished flutists of his generation.
He graduated from the Hochsch'en Conservatory in his hometown of Frankfurt am Main, he studied with Matthias Rütters in Essen as well as with Jean-Pierre Rampal and Maxence Larrieux.
From 1987 until 2013, he was Solo Flutist at the Baden State Orchestra in Karlsruhe. More than 40 orchestras have since engaged him as a guest. Numerous broadcasting and CD productions are proof of his wide ranging repertoire.
His concert trips not only take him into many European countries but also to North and South America, China, Japan and Israel.
From 1990 to 2004 Dirk Peppel taught at the University of Music in Mainz, in addition he took on a guest professorship from 2001 to 2004 at the Universidad de Ciencias y Artes (Mexico).
Since 2004 Dirk Peppel has been Professor of Flute and Chamber Music at the University of Music and Dance in Cologne. He has also been teaching at the University for Music and Drama in Rostock since 2013.