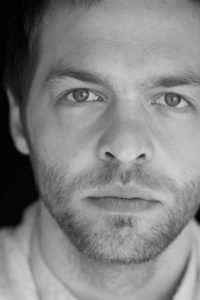 Canadian cellist David Eggert was raised in a musical family, playing string quartet and singing in choirs from an early age.
He studied in Edmonton with Tanya Prochazka, in Boston with Lawrence Lesser, in Montreal with Matt Haimovitz, in Salzburg with Clemens Hagen, and in Basel with Rainer Schmidt. Other important influences were Heinrich Schiff, Anner Bylsma, and Vittorio Ghielmi.
David Eggert won first prizes at the 2008 international cello competition Antonio Janigro in Zagreb, the Grand Prize at the 2006 Eckhardt-Gramatté competition for Canadian music, and the 2014 Domnick cello prize for new music in stuttgart, and received honorary awards at the Naumburg international cello competition in New York as well as the 2009 Markneukirchen International Instrumental Competition
He has since performed as a soloist and chamber musician in countries around the world.
David Eggert appears in concert halls as soloist and chamber musician from St. Petersburg and Istanbul to Boston and vienna to critical acclaim and disdain, re-evaluating the traditional canon, improvising, studying, making art music more open, finding the forgotten, neglected gems, and following the spirit of creativity in old and new compositions.
An adamant proponent of sounds and concepts of the contemporary art music, he has appeared in festivals among others in Darmstadt, Essen, Milan, Vancouver, and Istanbul performing world premiers, working with composers, and experimenting with kindred pioneers of new music
Since 2015 he has been teaching cello, contemporary music, and chamber music at the Hochschule der Künste in Bern – Switzerland. He is also active in the fields of musical theater, electro-acoustic improvisation, historically informed performance practice, microtonal research, choral direction, and plays viola da gamba.