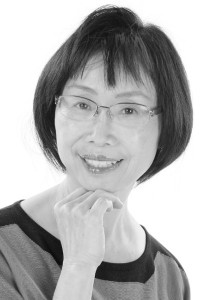 A seasoned performer, Bichuan Li displays a rare degree of musical integrity and a special talent for coaxing a wide variety of tone colors from the piano. The reviewer of her European debut in Sweden described her concert as "superb" and her performance "flawless." Reviewing her recital at the Shanghai Concert Hall, the music critic of the Jiefang Daily hailed her "refined technique and unfailing sensitivity" and "extraordinarily beautiful" lyric passages.
A native of Shanghai, Ms. Li started learning piano at the age of four. Circumstances decreed that words such as child prodigy or competition winner were never granted her, in contrast to the early life stories of most other accomplished concert pianists. Her applications to the Shanghai Conservatory were denied again and again. The reasons? She came from a politically incorrect family. She refused to be discouraged, and she continued her piano studies. But the Cultural Revolution interrupted all of her education. During ten years of difficult time, however, her passion for the piano never dimmed, and she became a "closet" musician. These early difficulties implanted in her a sense of commitment and a maturity of character, which are evident in her extraordinary performing skill.
Augmenting her repertoire of Chopin, Mozart, Schumann, and other masters of the Western canon with piano music by women composers and modern Chinese composers, Ms. Li maintains an active concert schedule. She performs regularly in the United States and the Far East, and has enjoyed large audiences and rave reviews in Brazil, Sweden, Japan, Vietnam, Hong Kong, Shanghai, Hangzhou, Shan Dong, Taiwan, the Philippines, Penang and Kuala Lumpur (Malaysia), Singapore and Bangkok. Portions of her Chinese piano music recital were broadcast several times by Hawaii Public Radio. Ms. Li has appeared as a soloist with orchestra and in numerous chamber music concerts, workshops and master classes.
Her CD, "In Clara Wieck Schumann's Circle," was released in 1998 on the Wa Nui label. It features Clara's Variations on a Theme by Robert Schumann, Schumann's Kreisleriana, music by Clara's father Friedrich, her brothers Alwin and Woldemar, her sister Marie, and her close friend Brahms.
Ms. Li has been on the faculty at the University of Hawaii since 1986 and has also been an Honorary Professor of the Shanghai Teachers' University since 1991. In 2012, she was appointed as the Guest Professor of the Shanghai Normal University. An experienced independent piano teacher of all ages and levels of students and Ms. Li has taught piano, class piano, keyboard skill and piano pedagogy for many years at the university level. A member of MTNA for almost 30 years, she holds the Permanent Professional Certification designation. Li has served in numerous local and state leadership positions, including twice as the President of the Honolulu Piano Teachers' Association and the President of the Hawaii Music Teachers' Association. She also maintains a piano studio dedicating her teaching to many young students. Her students have been the top winners of numerous piano competitions.