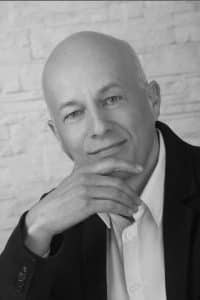 Born 1962 in Saarbrücken, Bernhard Endres began his studies of piano, chamber music and conducting at the University of Music Saar with Alexander Sellier (piano).
He then enrolled at the Ecole Normale de Musique/Alfred Cortot in Paris,
where he studied with Serge Petitgirard and won the 1st prize of the diplôme Supérieur d'exécution.
Bernhard Endres spent his final study years in Munich and Bloomington(USA) with G.Oppitz, J. Tocco, Michel Beroff and with György Sebök.
Bernhard Endres plays as soloist, chamber musician and orchestra pianist. He also did many radio broadcasts and produced together with the oboist Prof. Menzel (Frankfurt) a series of 7 CD's, which is still internationally acclaimed.
Meanwhile Bernhard Endres has 30 years teaching experience of piano and chamber music at different universities of music and now in Nürnberg.
His students regularly win prices at competitions.
Bernhard Endres has been jury member of the competition "Jugend musiziert" and the "Walter-Gieseking-Competition" of the University of Music Saar.