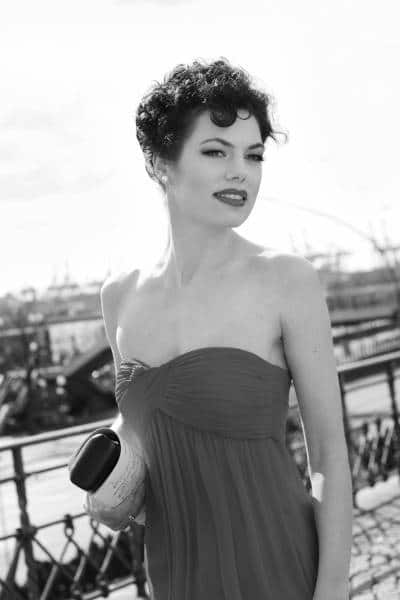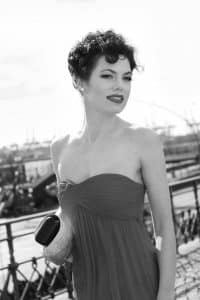 In the past few years Barbara Kortmann has established herself among the leading flutists of her generation.
In 2016 the living flute legend Sir James Galway personally presented her with the Rising Star Award and comments on her and her playing as follows: "To hear Barbara play was a rare pleasure for me. What struck me first of all was her wonderful natural talent.There are not many people who possess this sort of natural talent and cultivate it through diligent practice. She has a very good technique and a very expressive tone. This was apparent in all the pieces she played.She showed a talent for playing different styles of music, which suggested to me that she had spent a lot of time studying these different styles.All this coupled with a wonderful stage presence makes me believe in her career as a unique flutist."
Barbara Kortmann was born in Munich (Germany)in 1985. Her concert debut at the age of 14 at Hamburg's Laiszhalle was followed by an active concert career in Europe and the U.S., where she gave her American debut at Carnegie Hall in 2013.
With her vibrant presence, exceptional creative drive, and remarkable flute-playing skills, Barbara Kortmann has won national and international acclaim. She is the prizewinner of several competitions, including the International Music Competition Jeunesses Musicales Bucharest, Aeolus International Competition for Wind Instruments, and Märkische Cultural Conference Competition – which she was the first flutist ever to win, earning her the prestigious 2010 Märkische Music Scholarship.
In 2012 she won first prize at the International Music Competition American Protégé, also winning the jury's special prize and prize for the best performance of the whole competition.
In 2015 she won first prize at the Grand Prize Virtuoso International Music Competition in Paris. With her concert and radio recordings, together with her interviews, Barbara Kortmann has featured on nearly all the major German radio stations.
In 2016 she was appointed instructor at the Hanover University of Music, where she leads her own flute class.
Her solo debut-album 'Inner Lights' was released by the famous German label GENUIN in January 2017 and is highliy commended since then by musical and non-musical journals worldwide.
In September 2017 'Inner Lights' received the highest recognition at the GLOBAL MUSIC AWARDS and was a three times Gold Medal winner in the categorys 'classical flautist', 'instrumentalist' and 'album'.
In August 2018 the NATIONAL FLUTE ASSOCIATION of the United States invited Barbara Kortmann as the only German performing artist to play several solo performances at their 46th Annual National Flute Convention in Florida.
As Germany correspondent for the American magazine The Flute View, the October 2018 issue also featured her article "positive vibes – a German flutist at NFA".
Barbara Kortmann completed her studies with Andrea Lieberknecht at the Hanover University of Music, with Felix Renggli at the Musicacademy of Basel in Switzerland and at the University Mozarteum Salzburg with Michael Martin Kofler in Austria.
In the coming 2019/2020 season, concert tours and masterclasses are planned with Kortmann taking her on a musical and teaching journey from China to the USA, where she will also be performing at the Mid-Atlantic Flute Convention in Washington D.C. and at the Flute Center of NY.