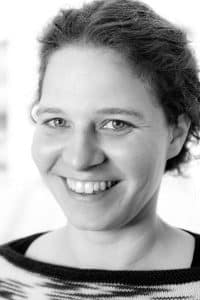 Annette Ziegler received her first violin lessons at the age of 6 at the Taunus Music School
with Christiane Bergmann. Further training was provided by Prof. Alfred Breith (University of Music and Performing Arts Frankfurt a.M.) and Phillip Roy (Concertmaster of the SWR Symphony Orchestra Freiburg). She studied orchestral music with Prof. Anne Shih at the Musikhochschule Mainz and then continued her studies with Prof. Stephan Picard (Hanns Eisler University of Music) in Berlin.
Annette Ziegler also studied piano with Gerhard Schroth at the Taunus Music School and with Matthias Fuchs at the University of Music in Mainz. Subsequently she continued her studies with the concert pianist Connie Shih in Freiburg.
Numerous participations in master classes and festivals in Germany, Italy and France
with both instruments complemented her training. Since the age of 8, she has been giving concerts in Germany and abroad as a soloist with orchestra as well as in various chamber music groups.
Annette Ziegler gained orchestral experience at the age of 12 in the youth symphony Orchestra of the State of Hesse, then in the Federal Youth Orchestra and played under the conducting of well-known conductors such as Gerd Albrecht and Andrey Boreyko. From 2006-2012 she regularly participates in the work phases and projects of the "Kammerphilharmonie Frankfurt" and she was a member of the "Mainz Virtuosi". Concert tours led her, among others to France, Italy, Spain, England, Holland, Egypt, South Africa and Israel.
Annette Ziegler discovered her great passion for young people early on to pass on music and their knowledge about it. She has been teaching since she was 16.
She taught violin in various institutions, including the European School Frankfurt, then from 2006 to
2013 at the Taunus Music School in Eschborn.
Since 2011 she has been teaching violin and Chamber music at the Emmanuel Feuermann Conservatory of the Kronberg Academy. Since 2014, she is also artistic director of the institute.
Annette Ziegle is also a lecturer for violin and Chamber music and founding member of the Wuppertal Music Academy.
In addition to her teaching activities, Annette Ziegle teaches on various master courses in Switzerland and abroad in Foreign countries. E.g. at the Rhineland-Palatinate Music Academy, 2015-2019 at the international Master class "Appassionato" in Florence and at the international festival "Musicalta" in France.
Another major concern for her is the early advancement of young chamber musicians.
In addition to numerous chamber music projects, she supports various youth Orchestra as lecturer and artistic director: 2012-2015 at the Johannitergut in Thuringia, 2016 in the Landesmusikakademie Hessen and since 2017 at Burg Fürsteneck. When Co-founder of the youth string orchestra, she organizes its work phases and Concerts and works there as a lecturer.
Since 2017 she has been a lecturer in the youth symphony Orchestra Hochtaunus.
Annette Ziegler is a juror for various competitions, including "Young people make music".
Since 2019 she has been a member of the regional committee "Jugend musiziert" Hochtaunus and
Wetteraukreis.
Many of her students have won multiple awards in competitions (including "Jugend musiziert", "Mendelssohn Competition") and study at German Music colleges.