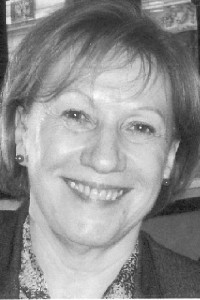 After studying at CNSMD–Superior National Conservatory of Music and Dance in Paris where she won first prizes for singing and stage, Anne-Marie Rodde began simultaneously in Paris and London in the title role of " Nightingale " of Stravinsky.
Her career continued and soon her commitments led her to sing in all the major theaters in France and in United Kingdom, Italy, Germany, Netherlands, Spain, Canada, a vast repertoire which extends from baroque-Italian, German, English or french for wich she has become a specialist, and also Rossini, Bellini, Donizetti and Verdi, Schubert, Mahler and Richard Strauss, Berlioz, Gounod, Bizet, Debussy, Poulenc and Ravel, but favoring Mozart from who she sings all the great roles that suit her voice.
Anne-Marie Rodde is hosted in prestigious venues including the Concertgebouw in Amsterdam, the Albert Hall, the Royal Opera Covent Garden, the Elizabeth Hall and Sadler's Wells in London, the Accademia Santa Cecilia and Opera in Rome or the «Theatre des Arts» in Montreal.
At the Opera of Paris, she sings numerous roles such as Sophie (Der Rosenkavalier), Nanetta (Falstaff), Constance (Dialogues of the Carmelites), Dircée (Medea)…
She is also invited in Europe and in North America where she sang "Pearl Fishers" America, "the Child and the Spells" Melisande, Suzanne of "The Mariage de Figaro" … She appears in the context of many festivals including the Schwetzingen festival, Prague, Aix en Provence, Luxembourg, Netherlands. She has sung under the direction of conductors such as L. Maazel, L. Hager, J.- E. Gardiner, G. Solti, D. Barenboim, Zubin Metha, Janowski, C.-H. Dutoit.
She recorded with numerous labels: CBS, EMI, Archiv, Chant du Monde, Etcetera, Orfeo.
Anne-Marie Rodde gives master classes for "The Institute for advanced vocal studies" on the melodies of Fauré and Debussy.
French Music Academy in Kyoto has invited her to give vocal art master classes and concerts in Kyoto, Tokyo and Osaka.
Her recording of Debussy melodies with pianist Noël Lee earned her the «Grand Prix du Disque» and the Price of the Charles Cros Academy.
Chevalier of Arts and Letters (French honorary decoration), Anne-Marie Rodde is currently professor at the Ecole Normale de Musique de Paris.