Sharing, discoveries, emotions, surprises, frenzy around the programs, murmurs of bench mates, pleasure… are at the rendez-vous of Musicalta 26th edition.
Pleasure is all about.
This 26th season is that of tastes united. It harmonizes around the diversity of the music unrolled like a common thread. From Bach's Well-Tempered Keyboard to Hisaishi's film music via Villa-Lobos and Miyazaki, this new program resonates with a balance found through differences and brings together on stage the best of today's artists around several concerts and a show.
Let's rediscover Villa-Lobos under the daring fingers of the pianist Wilhem Latchoumia, let's get carried away by the irresistible humor of Christian Tétard violinist clown in his show "burlesque Solo", or by the music of Miyazaki's films composed by Hisashi and masterfully arranged for the pianist Romain Vaudé and his musicians.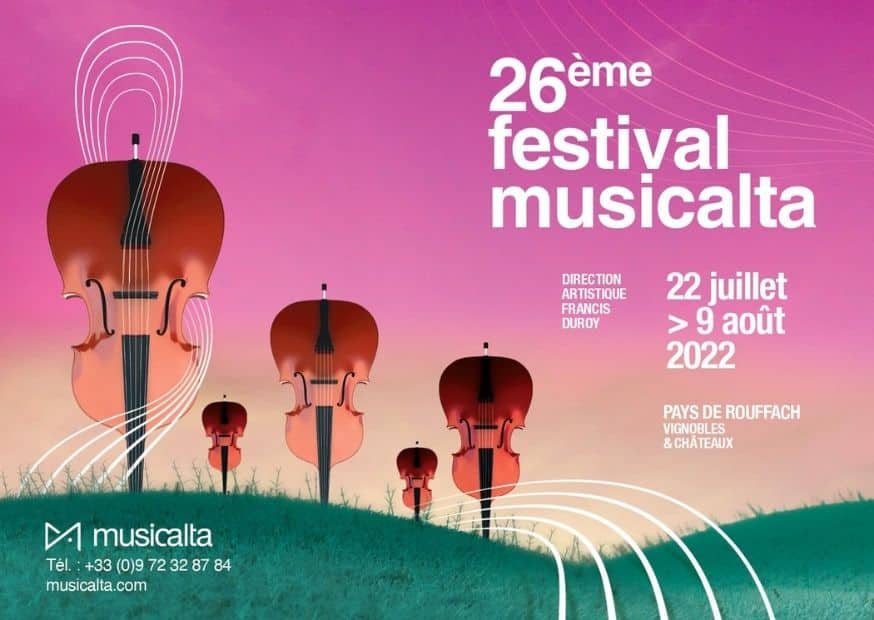 Do you know the instrument koto? Let yourself be surprised by the dreamlike explorations of kotoist and composer Mieko Miyazaki with the Yako Quartet!
As every year, we offer you a detour to the magnificent Silbermann organ of Rouffach Notre Dame church: Lionel Avot unveils a program full of surprises imagined with the cellist Claudio Pasceri.
How about a complete Well-Tempered Clavier by J.S. Bach? It is indeed the two cycles of 24 preludes and fugues that the brilliant pianist Benoît Tourette offers us.
The chamber music evenings this year take certain crossroads with prestigious guests: Ancuza Aprodu, Felicia Terpitz, Maïté Louis, Agnès Vesterman, Laetitia Bougnol…
Finally, our students are loyal to the rendez-vous and Musicalta orchestra & choir, conducted by Luping Dong and Florent Mayet, will share the stage with the guest soloists; Stephanos Thomopoulos, Yuuki Wongand Joffrey Quartier for our greatest pleasure.
This year again, we wanted to extend free access to all concerts and we look forward to sharing this new season with all of you.
* "Les goûts réunis "The title suits to mark the diversity of the characters that one will find gathered there….I have always valued the things that deserve it without regard to authors, nor to Nation…and the first Italian Sonatas which appeared in Paris…did no harm in my mind, neither to the works of Monsieur Lulli, nor to those of my ancestors Thus, by a right given to me by my neutrality, I always sail under the happy auspices that guided me" François Couperin 1724
Francis Duroy, Artistic Director & Florence Lab, Director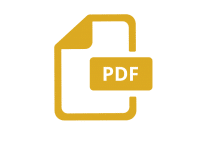 Festival program brochure
And as a preview of this 2022 season, Musicalta Festival teaser!