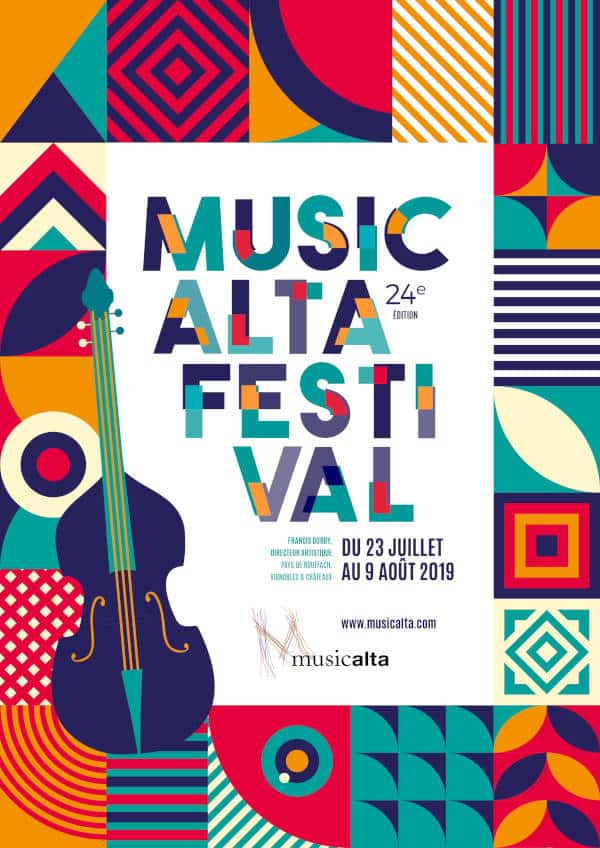 Humoresque
This beautiful word which has no equivalent in our language and about which Schumann writes to a French friend "…It is very unfortunate that your language does not have an exact word to render precisely two particularities so rooted in the German nationality as the exaltation of the dream (Das Schwärmerische) and the humor; which is precisely a happy mixture of exaltation and prankster spirit".
I thank the musician friends who share the stage of the 2019 Festival and enchant this 24th season: Simon Ghraichy, the Yako Quartet, Andreas Schmidt, Miku Nishimoto-Neubert, Lihay Bendayan, Fanny Lévêque, Carine Zarifian, Florent Mayet, Geneviève Létang, Yuuki Wong, Véronique Bonnecaze, Lionel Avot, the Nicora-Baroffio Duo, Maude Georges, as well as the Orchestra and Choir of the Festival Academy.
I address my warm thanks to Mr. Toucas, Mayor of the City of Rouffach and President of the Community of communes of the Country of Rouffach, Vignobles and Castles, to all the partners, to the volunteers, and to the festival-goers who have been faithful to us for 24 years.
If "humoresque" does not have an exact translation, the feeling it expresses is well shared by all.
Let's take this path and explore the narrative together for a summer.
Francis DUROY
Artistic Director
No Results Found
The page you requested could not be found. Try refining your search, or use the navigation above to locate the post.