Options
Find here the list of the options available in addition to the main courses
The music academy Musical offers a number of free activities open to all students in addition to the main courses, including:
Access to the Musicala Music Festival concerts
Singing and choral workshops
Large string ensemble
Physical awakening activities every morning
Composition workshops (composer's pieces performed)
Lectures
New - Coaching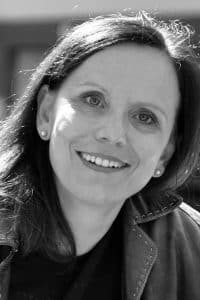 Florence Lab is a certified coach specialized in accompaniment of the musician, she has a great expertise in music professions.
Concert harpsichordist and professor in various conservatories for more than 10 years, then co-founder and manager of Musicalta (Festival, Academy, Grandes Scènes, Lyon Printemps Musical) since 1994, she now puts her different experiences and coaching skills at the service of accompanying musicians.
Florence Lab makes positive thinking her main line of work to accompany each of her coachees in a unique way in the management of stress and stage fright as well as in the conduct of the professional project.
After studying harpsichord at the National Conservatory – CRR in Strasbourg, Florence Lab continued her studies at the Athens Conservatory – Greece, at the CNSMD in Lyon with Huguette Dreyfus and at the Sweelinck Conservatory in Amsterdam – Netherlands, with Gustav Leonhardt.
Between 1989 and 2000, she performed concerts in France as harpsichord solo with numerous orchestras such as the National Orchestra of Lyon, the Philharmonic Orchestra from Lorraine, the "Ensemble instrumental" from Grenoble, the "Camerata de France", the Bernard Thomas Chamber Orchestra, the chamber orchestra "Archets de Paris"… She also participates in numerous concerts as soloist and chamber music in France, Germany and United States as well as in radio and television recordings in Greece and France. She performed alongside Philippe Bernold, Jean-Pierre Rampal, Maurice André, Francis Duroy, Benoît Fromanger, Emmanuelle Bertrand, Jean Estournet, Denis Raisin Dadre, Jean-Guihen Queyras, Philippe Lenoir, David Walter…
Between 1989 and 1995, she taught harpsichord, continuo and chamber music at the Lyon CRR, Grenoble CRR and Villeurbanne CRD.
In 1994, Florence Lab founded Musicalta with Francis Duroy. In 1998, she obtained a Master degree in "Cultural Development and Administration: Project Management" at the University of Lyon 2.
Florence Lab has been an RNCP Level I certified professional coach since 2017.
Technique F.M. Alexander
Opened to every person wishing to find tools for a better postural balance bringing more well-being and freedom and less stress. These courses are aimed at all musicians in situation of learning, playing or already teaching.
The Frederick Matthias Alexander Technique  is a method which allows the redeployment of the muscular system by avoiding the useless tensions. It helps the body by helping to stop with bad conscious or unconscious postures. It allows to develop  a better " use of oneself " respectful of the body.
The F.M. Alexander technique will be taught by Marina Nguen The in Session 1 and Claire Brunaud during sessions 1 and 2.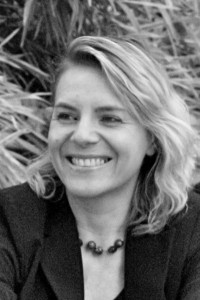 Marina Nguyen The
Marina Nguyen The, cellist, began her musical studies at Caen Regional Conservatory where she won a gold medal in Cello (J. Ripoche class) and chamber music.
She then improved in Paris with Jean-Marie Gamard, Etienne Peclard, Odile Bourin, Xavier Gagnepain, and won several first prizes in cello and chamber music in Aulnay-sous-Bois and Gennevilliers Conservatories.
She is involved as a chamber musician, and she is a founding member of the Leonora String Quartet, created in 1998. 
Passionate by teaching, Nguyen The Marina is Professor at Levallois Maurice Ravel Conservatory and at Charles Munch Conservatory – Paris XI.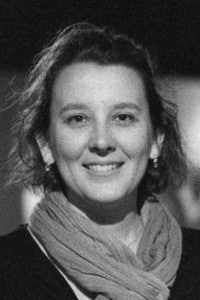 Claire Brunaud
Professor of Technique F.M. Alexander, Pianist
Graduate of the Technical Training center Alexander-Paris
Piano teacher, holder of a Master's degree in Music and Musicology from Paris-IV Sorbonne University with the speciality Music and Arts-Plastique, Claire Brunaud is also holder of a diploma delivered by the Training center of Technique Alexander ( CFTA) of Paris.
Since then, she is training musicians, dancers and comedians. She is also teaching music music theory and musical awakening in a dynamic and physical prospect.
Claire Brunaud is also involved in another artistic domain through the painting and through the illustration.
You are willing to register?