Options
Find here the list of the options available in addition to the main courses
The music academy Musical offers a number of free activities open to all students in addition to the main courses, including:
Access to the Musicala Music Festival concerts
Singing and choral workshops
Large string ensemble
Physical awakening activities every morning
Composition workshops (composer's pieces performed)
Lectures
Yoga
Yoga is a vast subject. It is an Art, a Science and a Philosophy also rhyming with sport, relaxation and well-being
(though it is too often reduced to only that).
In the musical context, it becomes a technique, supporting ideally any lifestyle.
Depending on individual needs and specificities, many practices with multiple effects are
available: Asana, Pranayama, Kriya, Meditation (postures, breathing techniques, internal cleansing
techniques) just to mention a few.
It acts deeply and efficiently on the mental, emotional and physical levels, ensuring to the
one who incorporates it to his life ever-renewed benefits :
– Enhanced breathing
– Disappearance of physical discomforts (back pain etc.)
– Better mobility (balance, flexibility…) and digestion
– Muscle and joint strengthening, loss of body fat
– Increased focus, anchoring in the present moment
– Reduction of anxiety and insomnia
– Reconnection to the values of benevolence and respect (of self and of everything else)
– Getting to know one-self deeper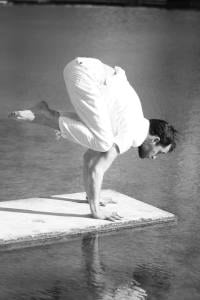 Sinclair Smith
Being close to Yoga since childhood, within his own family, it is naturally that Sinclair embraced this art of living. Passionate and thoughtful, he trains regularly in India (kdham.com) as well as with internationally acclaimed masters such as Simon Borg-Olivier, Paul Dallaghan or Gregor Mahele. Willing to integrate science and spirituality, he never stops seeking betterment, both on the technical aspects (posture, breath, diet) and the subtle aspects (philosophy, meditation, introspection).
Based in Geneva, he accompanies his students with humor and rigor, sharing tailor-fit tools and keys with lifelong effectiveness. Teaching Yoga is a vocation to him, synonymous with helping people blossom and enjoy life more fully.
Coaching
Coaching is for anyone who expresses the need to be accompanied to achieve a goal.
Coaching reflects your resources. It aims to make you an actor of your project by enriching your knowledge and your performances.
It is your skills, your strengths and your experiences that will allow you to move forward and project yourself. It is also the knowledge of your bottlenecks that will allow you to better get around them and avoid them to follow your path.
Coaching takes place in several individual sessions.
How do I know if coaching is right for me?
☛ You are looking for a coaching adapted to your objective?
Each coaching is different. You are unique and the coaching will be adapted to you and developed in order to achieve your objective.
☛ You are looking for a support?
A coach does not give advices, he listens and accompanies by asking appropriate questions that allow you to situate yourself to move forward positively.
☛ You want to work on the present – future axis?
The coach is not a psychotherapist and does not look back on the past even if he is led to take it into account.
It is after having made a statement of the present situation with the coachee that the coach will lead him to project himself into the future.
☛ You want to know yourself better?
Your values, your limits, your needs and your beliefs will guide you towards your goal.
☛ You are looking for a measurable result?
During the different sessions, I will follow specific steps in a structured approach which will lead to a detailed action plan for your project, the result of which will be measurable.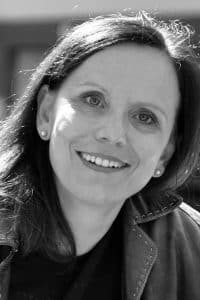 Florence Lab
Florence Lab is a certified coach specialized in accompaniment of the musician, she has a great expertise in music professions.
Concert harpsichordist and professor in various conservatories for more than 10 years, then co-founder and manager of Musicalta (Festival, Academy, Grandes Scènes, Lyon Printemps Musical) since 1994, she now puts her different experiences and coaching skills at the service of accompanying musicians.
Florence Lab makes positive thinking her main line of work to accompany each of her coachees in a unique way in the management of stress and stage fright as well as in the conduct of the professional project.
After studying harpsichord at the National Conservatory – CRR in Strasbourg, Florence Lab continued her studies at the Athens Conservatory – Greece, at the CNSMD in Lyon with Huguette Dreyfus and at the Sweelinck Conservatory in Amsterdam – Netherlands, with Gustav Leonhardt.
Between 1989 and 2000, she performed concerts in France as harpsichord solo with numerous orchestras such as the National Orchestra of Lyon, the Philharmonic Orchestra from Lorraine, the "Ensemble instrumental" from Grenoble, the "Camerata de France", the Bernard Thomas Chamber Orchestra, the chamber orchestra "Archets de Paris"… She also participates in numerous concerts as soloist and chamber music in France, Germany and United States as well as in radio and television recordings in Greece and France. She performed alongside Philippe Bernold, Jean-Pierre Rampal, Maurice André, Francis Duroy, Benoît Fromanger, Emmanuelle Bertrand, Jean Estournet, Denis Raisin Dadre, Jean-Guihen Queyras, Philippe Lenoir, David Walter…
Between 1989 and 1995, she taught harpsichord, continuo and chamber music at the Lyon CRR, Grenoble CRR and Villeurbanne CRD.
In 1994, Florence Lab founded Musicalta with Francis Duroy. In 1998, she obtained a Master degree in "Cultural Development and Administration: Project Management" at the University of Lyon 2.
Florence Lab has been an RNCP Level I certified professional coach since 2017.
Technique F.M. Alexander
Opened to every person wishing to find tools for a better postural balance bringing more well-being and freedom and less stress. These courses are aimed at all musicians in situation of learning, playing or already teaching.
The Frederick Matthias Alexander Technique  is a method which allows the redeployment of the muscular system by avoiding the useless tensions. It helps the body by helping to stop with bad conscious or unconscious postures. It allows to develop  a better " use of oneself " respectful of the body.
The F.M. Alexander technique will be taught by Marina Nguen The in Session 1 and Claire Brunaud during sessions 1 and 2.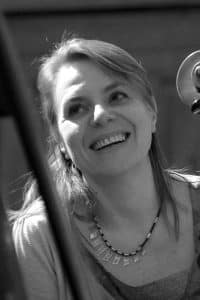 Marina Nguyen The
Cello: concertist chamber musician, Professor of Artistic Education, professor of Alexander Technique.
As a committed chamber musician, she is a founding member of the Léonore String Quartet, a subsidized ensemble in residence at the City of Levallois, created in 1998. With the Quartet, she is invited in many festivals (Meursault Festival, St-Paul-de-France Festival). Vence, Hyères Festival, Pays d'Auge Festival, Festival in Pays d'Olt, Montansier Theater in Versailles, Festival of White Mantles …).
She performs throughout the year in various chamber formations ranging from duet to octet, and also participates in several productions of musical comedies in small numbers (for example "Jack", staged Samuel Séné, music Michel Frantz, on display at the theater Treviso in 2019).
Passionate about teaching, Marina Nguyen The is Professor of Artistic Education at the Maurice Ravel Conservatory in Levallois. She taught 25 years at the Charles Munch Conservatory of the XIth district of Paris.
Marina Nguyen The is also a graduate professor at the Alexander Technique Center in Paris (CFTA), directed by Agnès de Brunhoff. She runs collective introductory workshops on Alexander Technique (body awareness, work on new self-use and instrument applications) and gives individual lessons.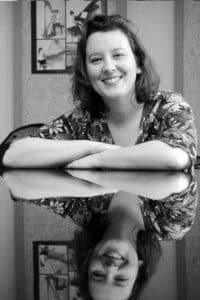 Claire Brunaud
Professor of Technique F.M. Alexander, Pianist
Graduate of the Technical Training center Alexander-Paris
Piano teacher, holder of a Master's degree in Music and Musicology from Paris-IV Sorbonne University with the speciality Music and Arts-Plastique, Claire Brunaud is also holder of a diploma delivered by the Training center of Technique Alexander ( CFTA) of Paris.
Since then, she is training musicians, dancers and comedians. She is also teaching music music theory and musical awakening in a dynamic and physical prospect. She is also improving in Choir conducting with different conductors.
Claire Brunaud is also involved in another artistic domain through the painting and through the illustration.
Sophrology
The practice of SOPHROLOGY is accessible to all. Mixing breathing techniques, visualization and gentle body movements, each person can learn to channel their mind, feel their body and their emotions. It brings a lot of inner calm, self-confidence and in the future, it can revive energy and vitality in each of us. In addition, regular practice allows you to become aware of the position of your body at every moment, any unnecessary contractions and then consciously release tension. You will also gain a better understanding of the importance of breathing and its power over your body. Finally, Sophrology is a powerful tool to prepare yourself for a exam or a future stressful situation.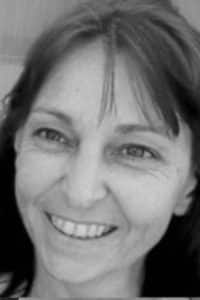 Margot Espinasse 
Margot Espinasse worked for a number of years in human resources and then decided to turn more to people and help everyone develop their full potential. Certified Life Coach in 2009 (from Cohesion International), she realizes little by little that she misses a dimension to her accompaniments.
Her sophrology training brings the necessary tool to guide everyone towards their feelings and soothe their mind. While expatriated for 10 years in Oman, Ayurveda comes to her naturally by the meeting of Indians also expatriated there.
She is trained to become a body practitioner in Ayurveda (Atreya Abyanga method- European Institute of Vedic Studies) and this new understanding and knowledge of the human in its totality (body / mind) while subjected to the external influences, seems now essential to understand the unique and individual functioning of everyone. 

Breathing, Food, Physical Activity, Massage: The Basics of a Life in Accordance with Yourself.
Ayurveda
AYURVEDA, traditional Indian medicine, addresses the body in its entirety by taking into account the constitution of each individual (dominant dosha) in order to propose lifestyle habits (diet, exercise, rhythm of life) and adapted massages. This allows each person to face the various external aggressions (environment, situations, diet) while maintaining their internal physiological balance. Each session allows you to better understand what is good for you, in relation to your constitution (prakriti) and your imbalances (vikriti), and each massage accordingly to release physical and mind tensions and help rebalance your body.
Individual sessions will be given by Margot Espinasse, professor of Sophrology and Ayurveda.
You are willing to register?