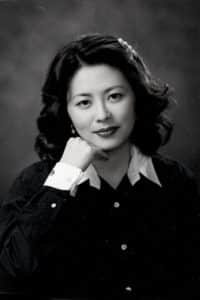 Born in Seoul, Korea, Yun-Soo Cho began her studies at the age of 8 and continued her musical traininig at the nationally acclaimed Yewon Arts School and Seoul Arts High School. She received her B.M. from Seoul National University (studied with Jin-Woo Chung) with highest honors, M.M. from Peabody Conservatory (Yoheved Kaplinsky) and her D.M.A. from Rutgers, the State University of New Jersey (Paul Hoffmann). 
Winner of several competitions, she has gained her reputation through her appearances at the Aspen Music Festival's "Young Artists Concert", Seoul National University's spring concert and the Chopin Foundation's guest artist performance. As a guest artist and lecturer at Total Gallery's and lecturer and recitalist at Rutger University, Yun Soo Cho has established her reputation as a scholar. Furthermore, Yon soo Cho master-classes with Gilbert Kalish, Leon Fleisher, and Michael Tree, recipient of SNU's scholarship, and assistantship at Rutgers University demonstrate her outstanding continuous efforts. 
Since returning to Korea, her active performances include many recitals and chamber music performances not only in the U.S.A but in Korea and with several orchestras such as the Korean Symphony Orchestra and YoNyung Sung National Symphony Orchestra etc.
She has expanded her career as teacher at several music camps and as a Teaching Assistant at Seoul Art Center's International Piano Festival . She has also served on the judge's panel at many Competitions. Cho was a teacher at Chunan University and has been a lecturer at Seoul National University and Yonsei University and the Director of Music at the alma mater, Yewon Arts School where she is currently a teacher.