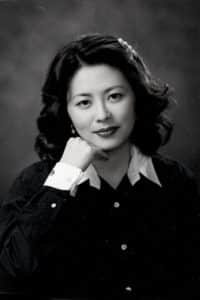 Born in Seoul, Korea, Yun-Soo Cho began her studies at the age of 8 and continued her musical traininig at the nationally acclaimed Yewon Arts School and Seoul Arts High School. She received her B.M. from Seoul National University (studied with Jin-Woo Chung) with highest honors, M.M. from Peabody Conservatory (Yoheved Kaplinsky) and her D.M.A. from Rutgers, the State University of New Jersey (Paul Hoffmann).
Elle se perfectionne auprès de Gilbert Kalish, Leon Fleisher, et Michael Tree.
Lauréate de nombreux Concours, Yun-Soo Cho a acquis une réputation internationale lors de ses nombreux concerts dans divers festivals dont : le festival de musique Aspen "Young Artists Concert", le "Seoul National University's spring concert" et la Fondation Chopin.
Elle est également artiste invitée et récitaliste à l'Université Rutger.
Yun-Soo Cho se produit régulièrement en récitals et en tant que chambriste aux USA ainsi qu'en Corée. Elle se produit également en soliste avec des orchestres tels que l'Orchestre Symphonique de Corée, l'Orchestre National Symphonique YoNyung Sung…
Yun-Soo Cho est directrice de la musique et professeur au "Alma mater" de à l'École Nationale des Arts de Yewon et professeur assistante au "Seoul Art Center's International Piano Festival".
Elle donne régulièrement des conférences à l'Université de Séoul.
Yun-Soo Cho dirige des master classes dans le monde entier et elle est également invitée comme jury aux Concours Internationaux.