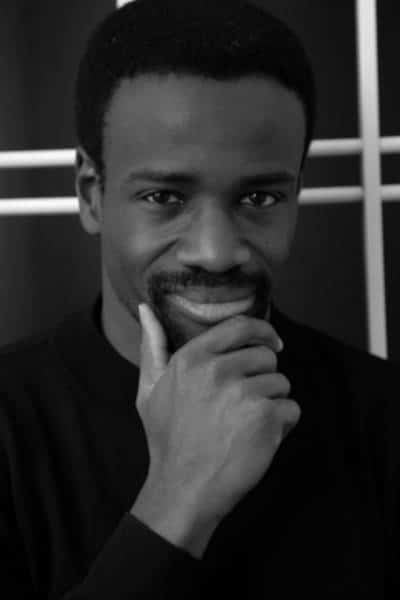 "Sodi Braide is (…) prodigiously gifted. His sound is clear, his playing both powerful and fluid, he also possesses an innate sense of colors and melody." Mathias Heizmann, Arte.tv.
"Sodi Braide is a born storyteller who transports us, from the very first instants (…) and holds us spellbound from the first to the last note." Jerome-Henri Cailleux, La lettre du Musicien.  
A cosmopolitan artist influenced by numerous cultures, Sodi Braide likes to explore a large repertoire, of different styles and periods. Currently living in Paris, he performs recitals and chamber concerts in France (Radio France, Salle Cortot, Bagatelle Chopin Festival, Serres d'Auteuil Festival, "Flâneries musicales" Reims festival, Jacobins Cloister in Toulouse, Salle Molière in Lyon, amongst others). He has also performed in the United Kingdom (Harrogate, Cheltenham and Cambridge Summer Music Festivals), Belgium, Italy, Germany, Spain, Luxemburg, Romania and the United States (notably in the Ravinia "Rising Stars" and the "Dame Myra Hess" concert series). He was invited to perform in South Africa in 1994, thus becoming one of the first black African pianists to perform there after the end of apartheid. His Paris debut recital in 2001 was recorded by Radio France for the "Declic" CD series, sponsored by the French Foreign Ministry, after which he was invited for extensive tours of Latin America (Mexico, Brazil, Colombia, Venezuela, Bolivia and Ecuador). Born of Nigerian parents in Newcastle (United Kingdom), 
Sodi Braide started playing the piano at the age of 3 in Dublin, Ireland. He continued his musical studies in Nigeria until 1988, when he was noticed by the French pianist Eric Heidsieck during a competition organized by the Musical Society of Nigeria (MUSON). He was subsequently invited to take part in the televised concert "Classic Aid II" at UNESCO, Paris, in which artists such as Placido Domingo, Barbara Hendricks and Lorin Maazel performed also. He then continued his musical studies in France, first of all at the Orleans Conservatory, then with Jacques Rouvier at the Conservatoire National Supérieur, Paris and with Françoise Thinat at the Ecole Normale, Paris. 
He moreover obtained the French scientific baccalaureate. In order to pursue his musical development, he entered the postgraduate course (Troisième Cycle) at the Paris Conservatory, studying under Gerard Fremy, and then was admitted into the class of Dmitri Bashkirov at the Reina Sofia School, Madrid. He was then granted residency at the prestigious Lake Como Piano Foundation where he took part in masterclasses by internationally renowned musicians such as Leon Fleisher, Fou Ts'ong, Andreas Staier, Alicia de Larrocha and Charles Rosen, amongst others. Sodi Braide has won numerous prizes and awards. He was notably a laureate of the "Natexis Banques Populaires" foundation, as well as a prize-winner in the international competitions of Pretoria, South Africa, Leeds and Van Cliburn (Jury Discretional Prize). 
Sodi Braide is an avid chamber music performer. He has also performed with orchestras such as the Neue Philarmonie Westfalen, the Inter Loire Orchestra, the Paris International Orchestra, the Toulouse Tempo Orchestra and the Caracas National Philharmonic Orchestra. Sodi Braide took part in the 2003 DVD recording of Saint-Saens' Carnival of the Animals for LORCOM productions, with Pierre Arditi as narrator. His 2006 solo recording of piano works by César Franck for the French label Lyrinx received excellent reviews in France and other countries. Sodi's performances have been broadcast on TV by MEZZO and the BBC. 
Sodi Braide teaches piano at the Geneva Conservatory of Music.