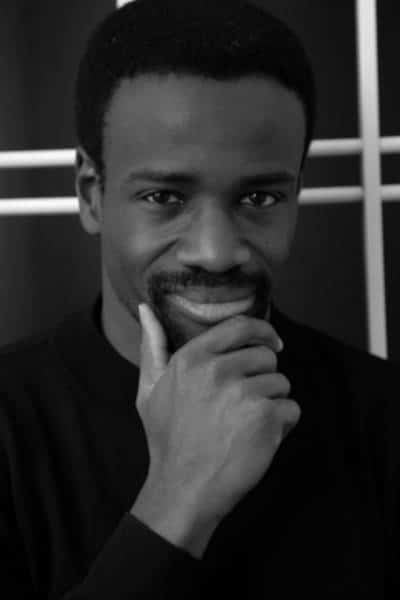 " Sodi Braide is (…) prodigiously talented . Its sound is clear , the game is both powerful and smooth , it has moreover an innate sense of color and song. " Matthias Heizmann , Arte.tv.
" Sodi Braide is a born storyteller who takes us from the first moment (…) and keeps us in suspense from the first note to the last . " Jérôme Henri Cailleux La Lettre du Musicien
Cosmopolitan artist being influenced by various cultures, Sodi Braide likes to explore a wide repertoire of styles. Currently living in Paris, he performes in France (Radio France, the Army Museum at Les Invalides, Salle Cortot, Chopin Festival Bagatelle, Festival Serres d' Auteuil, Flâneries Musicales de Reims , Cloister of the Jacobins in Toulouse, Salle Molière in Lyon among others) in other European countries (United Kingdom, Belgium, Italy, Germany, Spain, Luxembourg , Romania), in United States ( including the series "Rising Stars" of the Ravinia Festival and the Recitals Lady Myra Hess ), Latin America (Mexico, Brazil, Colombia, Venezuela , Bolivia, Ecuador ), South Korea, Africa and the Middle East. He was invited to play in South Africa in 1994, becoming one of the first black African pianists to play after the end of apartheid.
Born from Nigerians at Newcastle (England), Sodi Braide started playing the piano at the age of 3 years. He continued his musical studies first in Nigeria and then in France, at the CNSMD – National Superior Conservatory of Music ( Conservatory ) in Paris with Jacques Rouvier and Gerard Frémy as well as at Paris Ecole Normale with Francoise Thinat. Then, he will be admitted in the class of Dimitri Bashkirov at the Queen Sofia Conservatory in Madrid and then in the prestigious Italian Foundation for piano of Como Lake, where he will follow the teaching of master professors such as Leon Fleisher, Andreas Staier, Alicia de Larrocha and Charles Rosen among others.
Sodi Braide was winner of many international competitions, including those of Leeds (2003) and Van Cliburn ( Special Jury Prize " discretional Jury Prize", 2005). Also passionate about chamber music, he has played with partners such as Florent Héau, Juliette Hurel, Fanny Clamagirand, Ingrid Schoenlaub and Hélène Couvert . He is also invited by orchestras such as Neue Philharmonie Westfalen, french Inter Loire Orchestra, the "Orchestre de Toulouse Tempo" and the National Philharmonic Orchestra of Caracas.
Holder of the french teaching diploma, Sodi Braide is professor in Paris at Claude Debussy Conservatory and at Gustave Charpentier Conservatorys and also at the Ecole Normale de musique. He has given master classes in South America, United States and South Korea.
Sodi Braide played for TV – BBC and MEZZO chains. He participated in the recording of the DVD in 2003 "Carnaval des animaux" by Saint-Saëns for Lorcom productions label, with Pierre Arditi as narrator. His solo CD for Lyrinx label devoted to piano works of César Franck was very well received by critics.