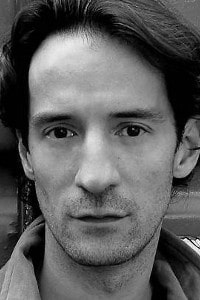 French-Argentinian sound Artist born in 1975, Sebastian Rivas began his musical studies by learning the saxophone, first oriented by rock, jazz and improvised music. Studied Composition at the Faculty of Music of the Universidad Catolica de Buenos Aires with Gerardo Gandini among others, and in Paris: First Prize in Music Analysis at the Boulogne-Billancourt Conservatory, Composition Diploma with Sergio Ortega. Graduated with honors in 2003 from the Composition Department of the Strasbourg Conservatory, with Ivan Fedele. Participation in workshops (Royaumont, Acanthes, Ictus Seminar, Darmstadt) thanks to grants, working with Klaus Huber, Jonathan Harvey, Philippe Manoury, Toshio Hosokawa, Brian Ferneyhough, Michael Jarrel, François Paris.
In 2003, 2004 & 2008: Laureate of the IRCAM/Ensemble Intercontemporain International reading panel, for Tremplin and for the one-year composition and computer music programs. Laureate of the International Society for Contemporary Music ISCM in 2004. Winner of the prestigious Prix Italia 2012 for the radio opera "La Nuit Hallucinée", produced by Radio France. Fellow Composer of the French Academy in Rome-Villa Medici from 2013 to 2015.
Work for orchestra recommended by The 63 International Rostrum of Composers 2016/ UNESCO.
Collaborations with disciplines such as Dance, Video,  & Theatre.
Teaching composition and electroacoustic music since 2004, Sebastian Rivas is professor of composition at Boulogne Billancourt National Conservatory – CRR.